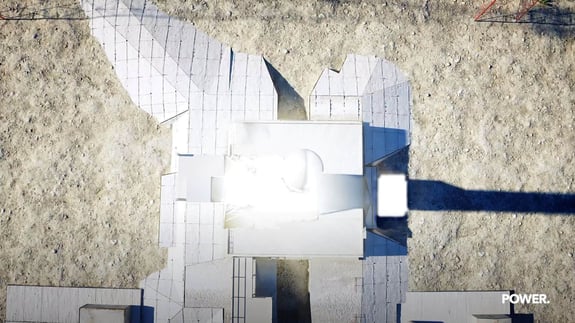 Travel and Hospitality
Rethink Your Travel and Hospitality Marketing Strategy
Results Driven SEO Services
Drive more leads, sales, and revenue for your business with SEO services from Web Daytona.
ALL INCLUSIVE MARKETING PLANS
Explore Full Service Plans
We can help increase your bottom line with marketing plan that is specifically designed for your business.
Silver
$2,500/mo
Need more information? Call Us: +1 386 405-4281
Recommended
Gold
$4,500/mo
Need more information? Call Us: +1 386 405-4281
Platinum 🔥
$9,500/mo
Need more information? Call Us: +1 386 405-4281
WHO WE ARE
Mission, Vision & Values
Our Mission
Our mission is to provide effective digital marketing services, ensure your company remains competitive, and become a partner in your business growth.
Our Vision
Our vision is to become an integral part of our client's success, collaborating with them to achieve their marketing objectives while creating sustainable strategies and building long lasting business value through the delivery and management of their marketing process.
Our Values
Knowledge. Commitment. Innovation. Transparency.
TRAVEL AND HOSPITALITY MARKETING
SEO Plans That Drives Revenue
It's critical to understand which techniques, platforms, and technologies should be considered for travel and hospitality marketing operations.
When it comes to travel and hotel marketing, search has become the driving force of the digital world. Newer travel options may generate more attention, but it is search that continually delivers audiences, engagement, and reservations.
About 48 percent of all US visitors say they start trip planning with a search engine, and 57 percent of travelers aged 18–34 use a general search engine to check up hotel pricing. As a result, it is critical to have a strong online presence in order to compete.
How significant is it? According to a poll of UK tourists, 40% of those under the age of 33 prefer "Instagrammability" when picking their next holiday destination, while US consumers regard Instagram as one of the most important channels for travel promotion, alongside Snapchat and YouTube.
Why is local SEO important?
Chances are you've visited Google in the past 24 hours — maybe even in the last hour — or maybe you found this page using Google. The point is, Google is not a luxury in this day and age — it's a way of life, and that way of life is continuing to change. As Google works to improve its product, the type of results it displays evolves.
When you're searching for a local service, how often does Google return Google Maps results? The answer: whenever feasible. Google Maps are popping up all over the local search results, and ensuring your business appears high in the Google Local listings is absolutely imperative to your local SEO strategy. As a leading local SEO agency, we specialize in local SEO packages that get results for our clients. Our team of Local SEO Experts are experienced with how Google operates, and they can help your company keep that vital #1 spot in search rankings for popular keywords. We even have enough specialized strategists that, as a Google Places SEO company, we're sure we can give your company the extra boost it needs in local search results.
8 REASONS TO USE SEO
WHY SHOULD YOU CONSIDER SEO?
53.3% of all web traffic comes from organic search
60% of leads come from organic results
Improves customer experience
Improves brand awareness
It's sustainable and trackable
Increases click through rate
Increases traffic and customer retention
Increases leads and revenue
Results Driven SEO Services
Drive more leads, sales, and revenue for your business with SEO services from Web Daytona.
Importance of Travel SEO
Dream holidays and destination tours rely on online travel agencies. In providing service to each of its clients, they strive to provide travel arrangements, lodging, and the entire package experience.
Their market domination makes it difficult for small travel businesses, prompting them to implement direct sales methods such as giving a vacation bargain at a fraction of the cost in order to attract clients from Online Travel Agencies.
As the trend turns away from online travel agents, the presence of other businesses in the scene is beginning to grow, either through sponsored promotional material or through search engine optimization. The worldwide travel business is one of the fastest expanding, especially since it has seen a significant shift in how travelers search for and plan their vacations.
With the prevalence of an online presence in the travel industry, it becomes more than just being visible on Google or Bing. The capacity of the client to investigate and form numerous conclusions from talks, recommendations, and reviews is critical to their quest. The four pillars of travel plans are the primary focuses of SEO.
The customer searches for ideas and suggestions for their holiday destination, lodging and catering, bookings, and activities during the fantasy stage. Visitors begin by using broad search phrases until they locate something they like.
By delivering great material that mirrors their desires, search engine optimization attracts more visitors. Your website must capture the customer's attention early on so that they will remain engaged long enough to select your trip packages.
Travel enthusiasts spend a significant amount of time looking for the best deals throughout the planning stage. According to Google, while planning, people try up to thirty-eight pages, but most stick to about four of the best ones they can find.
Websites that have been properly optimized for search engines have strong links to all planning dependencies such as airline reservations, hotel and accommodation bookings, and even the scheduling of excursions, safaris, and activities. Based on the needs of their consumers, search engine optimization connects travel firms to all key service centers.
Clients are seeking for the best during the booking step; hence, the most enjoyable user experience wins the day. Visitors normally have little trouble making online bookings in advance, but the presentation must be accurate and dependable. Even smaller companies that need to be noticed more might benefit from search engine optimization.
SEO improves search rankings by linking your company to available travel plans and creating a seamless platform for this to occur. Site optimization promotes optimal service delivery by utilizing high-quality user interfaces and fast page loads.
The last stage is the actual experience; guests arrive ready to explore and discover the sights and settings on offer. The greatest SEO technique here is to ensure that visitors have accurate information about nearby locations to visit and activities to do during their stay.
Search engine optimization does this by linking your web pages to authoritative evaluations and comments from other travelers, which clients can read and use to make educated judgments.
While most travel experiences are engaging, individuals prefer to make all essential plans from the comfort of their own homes. Search engine optimization is quite beneficial in the travel industry for controlling and promoting the provision of high-quality services.
It consolidates all of the essential travel materials into a single, user-friendly interface for you and your clients for a fraction of the expense of Paid Promotional Content.



GET IN TOUCH
LET US EXCEED YOUR EXPECTATIONS
A better tomorrow starts here. Tell us about your business.