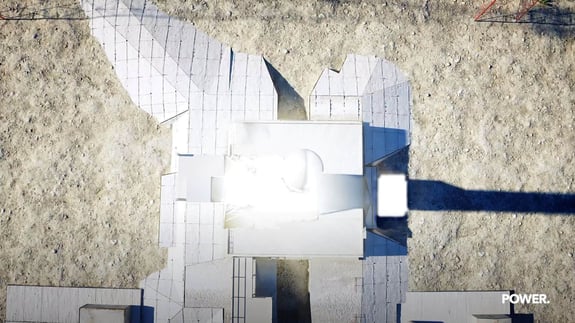 SEO Services
We're a Team of SEO Experts Passionate about ROI-Driven Digital Marketing Experiences.
SEO PLANS
Explore SEO Service Plans
Web Daytona can help increase your bottom line with an SEO campaign that is specifically designed for your business.
Silver
$4,500/mo
Need more information? Call Us: +1 386 405-4281
Recommended
Gold
$7,500/mo
Need more information? Call Us: +1 386 405-4281
Platinum 🔥
$9,500/mo
Need more information? Call Us: +1 386 405-4281
SEO Services
SEO Services To Dominate Your Competition
As you shop for an SEO agency, it's crucial to go with people who have the experience and proven results, especially locally driven. At Web Daytona, we offer a wide range of local SEO services that will get eyes on your business. From the basics of digital marketing all the way to development and design, our team of experts is seasoned in not only strategizing, but carrying out the best services for your business.
So, you're looking into investing in SEO services, but what does that entail and what will you get for your dollars? SEO and digital marketing is very much the bread and butter of our agency. As part of our digital marketing services, we offer local SEO services such as link development, content writing, ranking reports, and more. We also offer packages for SEO services, ranging from standard local to premium.
INTRODUCTION
Who is Web Daytona?
Since its foundation in 2009, Web Daytona has developed unique search strategies for large brands to small and medium sized enterprises. Think of Web Daytona as your own in-house marketing team. We encourage inclusion and transparency across all departments while working hand-in-hand with our clients to maximize efficiency and communication. Our team of technical and creative SEO experts pride themselves on delivering fast and ROI driven results.
Web Daytona is a top rated Orlando digital marketing and SEO agency, specializing in cutting-edge digital marketing strategies that is always steps ahead of the competition. And how do we maintain that kind of lead, you ask? Our diverse team of digital marketing professionals combine their skills to develop unique marketing solutions that work for each business individually.
INTRODUCTION
Why Should You Work With Us?
SEO is not for everyone. Neither is every business worthy to be on the first page of Google. First page rankings are only for those who have foresight, for those who truly understand the benefits of top placement, and what it takes to get to the top. If you are considering
SEO
as part of your online marketing strategy, then let our experience guide you there. There's nothing worse than pushy salespeople, which is why we don't employ any. Instead we let past victories speak for themselves. We can put you in touch with our existing SEO clients, for an independent review of our services.
Our Core Values
Knowledge

Commitment

Innovation

Transparency
Looking for custom plans and pricing? Request a proposal to receive yours.
We've ranked over 194,684 keywords for clients.
SEO stands for Search Engine Optimization. A piece of online content is optimized so search engines like Google, Bing, or Yahoo show that specific content towards the top of the page, increasing the probability of that site being reviewed when someone is searching for a product or information. It is an intravenous process that requires different methods to bring that content to the top of the page of your search engine.
So instead of acquiring paid marketing to have your website and content rank higher in a search engine, you use SEO. Paid advertising can be costly whereas, with SEO, you don't have to pay to achieve a higher ranking. Whether you are promoting niche content or common information, the goal is to have as many people review your site.
With SEO marketing, you are enabling the opportunity to have your information or material rank above all the other websites. It's not easy to do, but neither is it complicated. SEO marketing needs consistent effort and must be accessorized with other marketing methods to obtain a wide reach.
Since 2009, Web Daytona has provided a unique experience for its clients through efficient search strategies. Web Daytona has benefitted large brands to small and medium-sized enterprises. We strive to create the most optimal results for your brand, business, or enterprise by engaging with the preexisting reach of your content and the future goals of your business. We act as your in-house marketing team through maximized efficiency and transparency across all departments.
Your success is our success, so we make sure our efforts are conducted not as separate departments, but as an entirety in order to keep our clients well informed about the progress of their specialized SEO. Our promising team consists of technical and creative SEO experts who pride themselves on delivering fast and ROI-driven results to maximize all facets of success per client. Before pursuing a client, we thoroughly review the business at hand to comprehend and strategize the process of SEO for the specific content.
Not every business is a profitable niche nor does every business succeed its competitors, however, we make our job and responsibility to have each client and its business reach noteworthy potential through our offered SEO marketing. We essentially serve as a guide for you. Your business is carefully analyzed to understand what its strengths are and how do they function while also assessing other aspects that need enhancement.
SEO is a process. In order for a business to earn the top ranking on the first page of a search engine, a business might have foresight, patience, and endurance. To be a top ranker is a valuable position for a business, and it is not earned easily.
However, we do make it our job to ensure the maximum probability of reaching that goal. The inspection and execution take effort and clients must be willing to understand the nature of being a first-page ranking. To get to the top, as in, the top of the page, clients are encouraged to engage with our team of experts to create a cooperative relationship.
If you are considering SEO as part of your online marketing strategy to enhance the success rates of your website, then allow us to join you in this endeavor through our fast-acting team and seasoned experience.
We do not indulge in the business of being unpleasantly self-assertive and reserve ourselves from behaving as pushy salespeople. What we do though is playing a role the cooperates with your prospects and allows our best victories to represent the strenuous effort we put in for each client. Let us put you in touch with our existing SEO clients for an independent, and surely gleaming, review of our honest services.
Search engines such as Google actually use an algorithm or set of certain rules to ascertain information. That information is executed and organized to determine what pages to show for any sort of inquiry. The concept of algorithm is seemingly idealistic as it divides and organizes content to provide relative content per search, but the workings of an algorithm are quite complex. So when an SEO process intervenes to manipulate the algorithm in order to provide a position for a website on the first page and top ranking of that first page, it is through almost inextricable strategies.
The intricate approaches SEO uses help the pages on your site receive higher rankings. Search engine algorithms operate through a multiplex of information and take in thousands of varying ranking factors to decide the official rankings of their SERPS- search engine results page. To simplicity this entire process, let's look at the three main metrics that search engines analyze to determine the quality of a website and where it should rank on a page. The core metrics are links, content, and page structure.
Looking for custom plans and pricing? Request a proposal to receive yours.
We've ranked over 194,684 keywords for clients.
STRATEGIES
SEO Strategies
SEO Services for Dominating Your Market. Search engine optimization is the process of improving the visibility of a website on organic search engine result pages (SERPs). This is accomplished through the implementation of search engine-friendly website architecture, optimized internal navigation and link landscape, as well as optimization of the content. SEO is as much art as it is science, but at its core, it is the discipline of making user-friendly & useful content understandable and easily digestible for search engines.
Search engine optimization, when properly executed, can be profitable and sustainable. To be successful, an SEO service should consist of technical optimization, on-page optimization content development, user-experience evaluation and improvements, and internal link optimization, and link outreach–the link outreach should only happen once link-worthy content has been identified or created. The conceptually simple process of search engine optimization can become a daunting task. Increase your SEO rankings with Web Daytona's proven SEO Strategies.
Cost to Rank Any Keyword
The Keyword Cost Estimator is an easy to use web app. It can drastically speed up keyword research and the time it takes to draft a proposal for clients.We built The Keyword Cost Estimator with efficiency in mind. That's why it works like a simple calculator. To find the cost of ranking keywords we just type in the keyword we want to rank for, and then hit the "estimate cost" button. That's it. Within seconds we get a precise estimate of the cost to rank our keyword. It even lets us input multiple keywords at once and export the results to a neatly formatted pdf.This saves hours of time on drafting a proposal, while letting us accurately estimate the cost and timeline needed to rank for any keyword.
ADVANTAGES
The Advantages of SEO
There are many advantages to SEO as it raises the ranking of your site to increase quality interaction and engagement with your content. SEO raises high-quality website traffic. Website traffic through organic visibility, which is what SEO provides, is a defining benefit. SEO is basically hyper-targeted because it uses keywords and the three core metrics to entertain the algorithms of search engines.
Customer-centric
Since SEO is customer-centric, it makes sure the content is enhanced to fit the search query, helping your website reach targeted audiences to achieve organic, high-quality engagement. Organic visibility is a metric to help summarize ranking performance. It is a score that correlates to the average expected click-through rate for all of the organized keywords that are already tracked.
Organic Visibility
When the user is looking for what your content is already offering through a search engine, the organic visibility gathers high-quality traffic to your site without coercion. As digital marketing channels are evaluated, return on investment is a major priority to consider. Actually, ROI is usually regarded as the top priority. SEO is a process, and it takes time to achieve results because there is a thorough evaluation involved before executing the proper strategies to increase the ranking of your website.
Impressive ROI
So while SEO is evaluating, a high-quality strategy delivers impressive ROI. The leads of a search engine provide a rate of 14.6%, which is about 12% greater than the traditional marketing that is often used. Keep in mind though, if your site ranks at the bottom of pages two to four, those leads will have a high probability of being non-existent. When it comes to first-page ranking, your page will receive about 33% of all search traffic.
Web Traffic
Boosted web traffic in relation to search engine visibility and increased revenue makes ROI the most important SEO benefit. SEO has credibility. Ranking on the first page of a search engine vastly increases the credibility of the website, because the algorithm works to recognize high-quality material. So when SEO enhances the content of the website, the algorithm picks it up and raises its ranking, so it will be regarded as a credible source by its users.
Provide Top Rankings
Search engines such as Google ranks a website based on several intricate signals. Created content, website speed, and mobile usability are later evaluated as second-tier priorities when determining the quality of a site. Search engines analyze the core metrics first before seeking these traits. Users do not usually do the work of determining the credibility and quality of a website, rather users depend on search engines to execute the evaluation and provide top rankings for their convenience.
Search Engine Authority
Most users heavily depend on the algorithm and about 75% of users refuse to move on to page two. This trust is developed through an extensive evaluation which is on the basis of search engine authority. The high-quality product or service that the algorithm provides through rankings creates credibility. It is crucial to understand that the analyzing process of an algorithm is complex, but SEO breaks down the variables that determine high-quality content to enhance the client's site to achieve better traffic.
One of the major benefits of SEO is that it is persistent. Even when the budget runs out, the content's rankings remain intact just like paid advertisements. Rankings achieved through SEO consistently promote your content and are not limited to a period of time. Your website, through SEO marketing, never misses out on the approximate 60,000 Google searches per second. SEO positions your company to acquire a wide reach when users are searching for content that your website is already promoting.
Improves Sales Funnels
SEO also targets market funneling. Content marketing that is guided by SEO is composed of several content types. This helps target every stage of the marketing funnel. A market funnel is a model that depicts the process of how a potential client purchases a service after becoming aware of your company. SEO reviews the several stages of customer engagement to retrieve information that will benefit your website.
Brand Loyalty
This process allows websites to build brand loyalty as it gathers awareness, and these traits lead users to engage with your content. Market funneling also helps increase high-quality traffic. Despite the fact that your brand or content may promote a niche business, SEO does not reduce the reach to your targeted audience.
Cross-Level Opportunities
All relevant search queries through Google search consoles (or other search engines) are directed to your website through SEO marketing. SEO is not only specialized for companies that require a single target audience. Search engine optimization is also beneficial for businesses that aim for several types of audiences. SEO lets organizations reach different audiences through keyword research.
Broad Reach
To obtain a broad reach, it is suggested to create separate service pages to target certain keyword phrases to cater to different audiences. This will help increase the traffic your website needs. The user experience is a very important trait. The algorithm searches for mobile usability, website speed, and quality content to determine rankings because it all pertains to the experience of using that website.
Improves User Experience
Convenience and efficiency is the point of a search engine, so the websites that best reflect a search engine's functionality will have a higher chance of being promoted. SEO makes sure the user experience is optimal by maximizing efficiency. Google has learned how to interpret favored user experiences, making this a vital role in the process of achieving a high ranking. A search engine user expects to have queries answered in a matter of seconds, so when a visitor clicks on a site and receives content that is in poor condition, they will most likely click out of that website.
Influences User Behavior
Google tracks bounce rates which is an evaluation of when a visitor clicks in and out of a website. The most common reason for a website to have a high bounce rate is the mobile incompatibility of excessive interruption from popups. When Google renders these results, the website will lower in rankings. SEO usually mitigates this issue by providing improvements so it can be user-friendly. User-friendly websites typically achieve a lower bounce rate.
COST
How Much Does SEO Cost?
SEO services average at $1,500-4,500 per month. This all depends on the goals and complexity of that project. A one-time project will be approximately $5,000-$30,000. The hourly rates of SEO consultants are between $100-$250.
These prices range in accordance with the type of business. A small business will be at most, $1,000 a month whereas an enterprise can be up to 1 million per month. A mid-range, an established business can be $2,000 to $5,000 monthly. Established businesses will typically receive reputable SEO services.
The quality of SEO services needs to be researched before investing because the cost does not always represent their abilities. It is important to communicate with the departments of an SEO agency before pursuing their services because your business may not be at an established position but you are still getting charged according to that title. It is basically a matter of research.
ROI
Measuring ROI From SEO Efforts
To calculate SEO's ROI you have to review the search engine rankings, organic website traffic, and goal completions. Then you take these variables and apply them to the formula: (Gain from Investment – Cost of Investment)/ Cost of Investment. ROI answers the simple question: Am I getting more out of this than I am investing? SEO provides an improved ROI due to all of the high-quality traffic your brand attracts through different marketing strategies. This influences the success rates of your business because users are engaging with your content, raising the number of users that actually purchase your services.
There are a few methods to get an SEO ROI. A large percentage of your website's traffic should be your targeted audience and people who engage with your brand through clicking, commenting, charging, or even adding your services to their cart. Customers who are ready to buy your product or survive and customers who buy more of it increase revenue.
The primary difference between search engine optimization and pay-per-click is that traffic coming from SEO is visibly organic and free. Traffic that is gathered from PPC is not free, meaning you would have to pay a cost per click. SEO can provide an improved return on investment because of the organic search engine traffic. For delivering brand awareness, SEO is more cost-effective than PPC even though it is initially costly, and unlike paid marketing, SEO does not stop promoting your brand once the budget runs out.
It is a sustainable method that continues to market your services and obtain more high-quality traffic. It also offers an improved click-through rate because users are more likely to click on organic results on the search page. Another important factor to consider is that SEO provides users credibility. When your website appears in the organic results section of a page, it influences your perceived credibility with the audience searching for your services.
VERSUS
Freelancer vs. SEO Agency
Freelancers provide dedicated one-on-one efforts to create higher rankings and higher organic traffic for their clients whereas agencies offer multiple departments to tackle a multi-faceted project to ensure greater success rates. So freelancers typically work with smaller businesses as they have fewer tasks and in most cases work through one marketing tactic before moving on to the next.
Freelancer SEO experts will take on a client's project to pull in more traffic, leads and, increase rankings. Some businesses even opt for a team of freelancers to increase productivity.
A team of freelancers is still different from an SEO agency. If a client researches the area of expertise of each freelancer, they can set up an efficient SEO team to promote their business. Now the benefit of hiring an SEO agency is different from freelancers. An agency typically promises expertise and allows their previous clients to speak on their experience. SEO agencies operate on the basis of standards as they only employ experienced people.
FAQs
Search Engine Optimization FAQ
On the fence about SEO? Here are some of the most frequently asked questions we have come across in the past decade of providing SEO services. If you are still in doubt, do not hesitate to call or text. +1 386 405 4281
What are links?
Links from other websites largely play a fundamental role in deciding the total ranking of a site in all search engines, because a link can be perceived as a vote of quality from other websites. The reason being, website owners are most likely not going to link to other sites that are in poor condition.
Web pages that obtain links from many other websites gain authority. This is called "PageRank in Google. From a search engine's perspective, websites that are linking to themselves to PageRank are regarded as authoritative. They have a higher chance of receiving recognition.
What is content?
While also reviewing and analyzing links, search engines also evaluate the content of a website to decide if it would be relevant for any given search query. One of the most important departments of SEO is content creation.
When enhancing content, SEO employs targeted keywords. Search engines are basically sifting through the content of a webpage to discover relevant keywords to provide a site that correlates with the search query.
What is page structure?
The last core component is page structure. Since websites are written in HTML format, how that code is structured can influence a search engine's evaluation of a page. Like keywords, the page structure is a way for a search engine to recognize a webpage. Including keywords in the title tag (URL) that are relevant to the search query improves the SEO of that webpage. The page structure should also have keywords in the headers.
SEO has several different techniques to increase the value of a website. Once the value of the website is raised, so are its rankings. It is important to understand the workings of a search engine first before trying to understand SEO. SEO focuses on keyword research, content marketing, link building, site architecture optimization, and semantic markup. Keyword research is usually the first phase of SEO strategy.
It basically means SEO reviews specific keywords competitors are ranking for and what other keywords potential users are looking for. When SEO identifies these keyword phrases in search engines, they acquire direction on what existing content can be optimized and what new content can be created for higher rankings.
When potential keywords are identified, content marketings is then used to update the existing content. This phase of SEO is put into action to enhance the website by either updating or creating new content. Since search engines impose a premium on high-quality content, it is crucial to review what content already exists and create enticing material that provides a great user experience so it can raise the chances of ranking higher than competitors.
When quality content is promoted on the first page of a search engine, the probability of it being shared on social media platforms is increased. Link building is a core ranking factor in popular search engines. Acquiring high-quality backlinks is one of the main advantages SEO has as it can involve the promotion of good content. Reaching out to other websites to create beneficial relationships with webmasters and submitting websites to web directories that are relevant to your content are great ways to promote content.
Site architecture optimization is something SEO uses to improve the website by attaching internal links. A search engine optimizer improves a site by making sure the key pages are being linked to and the anchor text is being used in those links to increase the page's relevance for keyword terms. Semantic markup is one of the most important strategies for SEO as experts utilize it to describe the meaning behind the content of a page.
This helps identify the author, type, and topic of a piece of content. Semantic markup can help with acquiring quality pieces displayed in the search results of the first page. Extra text, review stars, and images are all examples of rich snippets that semantic markup targets. It does not directly impact the rankings of a site, but it does improve CRT (click-through rate) from search, resulting in a significant increase in organic traffic.
Is SEO worth it for small business?
Although it takes longer to run an effective SEO campaign, organic search is still worth the time and effort. It's a lot cheaper to invest in, it attracts more click-throughs than PPC, and organic search results are more trusted than PPC adverts.
How does SEO affect my business?
Search engine optimization impacts businesses by improving your ranking in relevant search results. With a high enough ranking, such as on page one, your company can use SEO to bring qualified traffic to your site, which can lead to more leads, sales, and revenue for your business.
Is SEO a waste of money?
SEO services can boost (or destroy) yours website's traffic. Search Engine Optimization (SEO) is a concept that's familiar to most business people. Only a percentage of them know how it works and the way that it might impact their business.
How does SEO help small businesses?
Brings in more customers through organic search.
Creates a trustworthy web experience for customers.
Encourages you to focus on user experience.
Improves brand awareness.
It helps keep you informed.
It can be done on a budget.
It's trackable.
It benefits other marketing initiatives.
What are the disadvantages of SEO?
Getting results from SEO can take a long time.
Return on investment ROI takes a long time.
It requires significant investment to remain competitive.
It isn't guaranteed to work for sure.
Being controlled by an algorithm.
Your actions can be penalized.
How many types of SEO are there?
There are three types of SEO you need for a well-rounded organic search strategy: on-page SEO, technical SEO, and off-page SEO. By breaking down your strategy and thinking about SEO as these three categories, it will be much easier to organize and execute your optimization plans.
Which SEO techniques should be avoided?
Don't over-prioritize keywords. Keyword research has long been considered a cornerstone of SEO.
Don't create a landing page per keyword variation.
Don't publish too much content.
Don't use lazy link acquisition techniques.
Don't accept poor quality guest blogging.
Is metadata important for SEO?
In search engine terms, the metadata on your site lets Google's algorithm understand whether the contents of your website is relevant and valuable for your visitors. … Without meta data, the search engines have to guess what your webpage is about, and are much less likely to rank your site well.
When should I use SEO?
SEO should be used when you wish to get to the top of the search engine and/or to remain at the top. This is not something that happens overnight, it requires an SEO strategy that uses many key elements in order to achieve this. However, when you've achieved this, you can enjoy long lasting benefits.