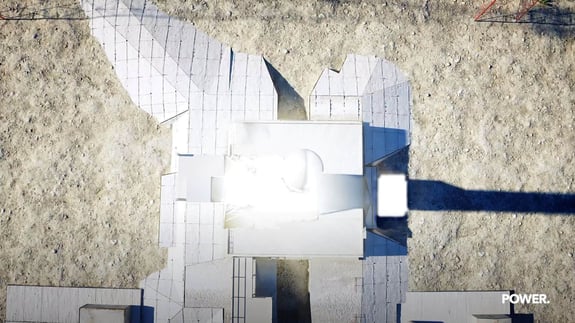 ST. PETERSBURG SEO
A Leading St. Petersburg SEO Company
SEO PLANS
Explore SEO Service Plans
Web Daytona can help increase your bottom line with an SEO campaign that is specifically designed for your business.
Silver
$1,500/mo
Need more information? Call Us: +1 386 405-4281
Recommended
Gold
$2,500/mo
Need more information? Call Us: +1 386 405-4281
Platinum 🔥
$4,500/mo
Need more information? Call Us: +1 386 405-4281
Results Driven SEO Services
Drive more leads, sales, and revenue for your business with SEO services from Web Daytona.
ST. PETERSBURG SEO EXPERTS
SEO Strategies That Increase Sales
Web Daytona is a leading St. Petersburg SEO Company, delivering industry-busting results and world-class service. As a forerunner in the search engine optimization industry, our results speak for themselves, both locally and nationally.
SEO is a highly-targeted strategy for improving engagement and traffic to your website. Due to search optimization's dominance over the previous ten years in the field of digital marketing, any campaign lacking it now is ineffective.
­

Boost your website's ranking on Google

­

Increase traffic, leads, and sales while keeping costs lower

­

Cement your website's local search ranking
Web Daytona creates service packages that push our clients to the top of search engine results pages by utilizing the extensive SEO experience of our team of specialists. We are SEO professionals for any sector thanks to our diverse skills.
Local SEO Experts
The likelihood is that you recently visited Google, perhaps even within the previous hour, or that you used Google to find this website. The point is that Google is no longer a luxury in today's world; rather, it has become a way of life that is evolving constantly. Google's presentation of results changes as it attempts to enhance its offering.
How frequently does Google provide results for local services using Google Maps? When it is practical, is the reply. Google Maps are increasingly showing up in local search results, thus it's crucial to your local SEO strategy that your company ranks highly in the Google Local listings. We specialize in local SEO packages that produce results for our clients as a top local SEO company.
Our team of Local SEO Experts understands how Google works and can assist your organization in maintaining the crucial top place in search rankings for popular keywords. We even have enough specialist strategists that, as a Google Places SEO business, we are confident that we can provide your company with the extra push it need in local search results.
PROCESS OF SEO IN ST. PETERSBURG
Discover
Search Engine Optimization (or SEO) is not a new marketing strategy. If you run an online business, chances are you know someone who has used it to boost the performance of their website. Even so, there's a strong possibility you have no idea how the entire process works or what the true benefits are to you and your organization. There is no shame in this; here is where the discovery process comes into play. Allow us to demonstrate the possibilities of SEO for your company.
Strategy
The real fun may begin once you're in. The following phase in our SEO process is us building an end-to-end plan for your specific requirements. This comprises content creation, site design and sharing, keyword utilization and backlinks, as well as a few other effective SEO strategies.
This is where our SEO for you really kicks off, and we're happy to show you a side of your internet presence you've probably never seen before.
Optimization
The technical procedure of tweaking your site for greater internet performance comes next. We will alter your site architecture, backlinks, media use, and a slew of other site technicalities that affect how your site appears in search results.
Consider replacing the components in your automobile with high-performance replacements. This is where the machine as a whole improves - believe us, you'll notice a change right away.
Competition Analysis
Every business has competition, therefore we will work with you to identify and evaluate the most difficult rivals, as well as establish an SEO action plan to level the playing field so that your website can compete effectively.
It is vital to highlight that the only way for a business to succeed is to do more and better than what its competitors provide to the market. We develop SEO strategies that not only provide a stronger foundation than your competitors but also execute in a way that appeals solely to your target audience, ensuring the success of your business.
Content
If your website's architecture is the body, your content is the paintwork. It's easy to dismiss it as inconsequential in comparison to what's behind the hood, but if it's not excellent and you have to drive around with it all day, you'll think otherwise. We optimize your content for keyword density while maintaining its authenticity, naturalness, and engagement. A website is a terrific place to express yourself. Why undersell that message with lousy writing?
Reporting
Of course, all the optimization in the world won't matter if you can't tell how big of a difference it's making to the speed of your website. Web Daytona monitors and reports on your website's traffic, conversions, and general performance using a collection of proprietary software. With this information at hand, your organization will be able to continue providing the same services or modify methods as needed.
WHO WE ARE
Mission, Vision & Values
Our Mission
Our mission is to provide effective digital marketing services, ensure your company remains competitive, and become a partner in your business growth.
Our Vision
Our vision is to become an integral part of our client's success, collaborating with them to achieve their marketing objectives while creating sustainable strategies and building long lasting business value through the delivery and management of their marketing process.
Our Values
Knowledge. Commitment. Innovation. Transparency.
GET IN TOUCH
LET US EXCEED YOUR EXPECTATIONS
A better tomorrow starts here. Tell us about your business.