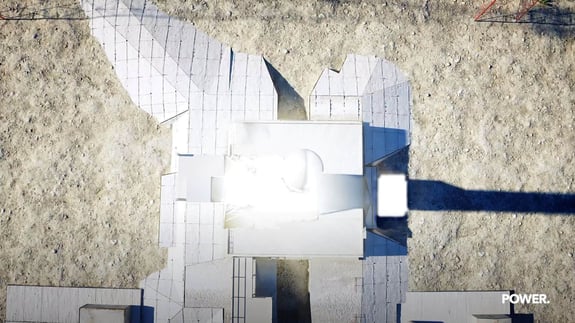 ORLANDO HEALTHCARE SEO
Work With Orlando's Top Healthcare SEO & Marketing Experts
Results Driven SEO Services
Drive more leads, sales, and revenue for your business with SEO services from Web Daytona.
SEO PLANS
Explore SEO Service Plans
Web Daytona can help increase your bottom line with an SEO campaign that is specifically designed for your business.
Silver
$1,500/mo
$15,300/yr
Need more information? Call Us: +1 386 405-4281
Recommended
Gold
$2,500/mo
$25,500/yr
Need more information? Call Us: +1 386 405-4281
Platinum 🔥
$4,500/mo
$45,900/yr
Need more information? Call Us: +1 386 405-4281
ORLANDO HEALTHCARE SEO
An Agency Ran By Experts
Healthcare is an ever-changing industry. From technology to studies and especially marketing, you've got to stay on top of the latest developments if you're going to stay ahead. After all, good business boils down to understanding your industry and the opportunities available to you, no matter the industry you're in.
At Web Daytona, we specialize in healthcare marketing strategies in Central Florida. 73% of people report finding their doctors, dentists, chiropractors, and physical therapists through search engines.
We know that more than 50% of searchers visit the first three entries in a search engine results page, search engine optimization becomes all the more important to your marketing. Because you can bet that, if your medical practice doesn't feature in the top three search results, your competitors are, and they're the ones getting all of that business.
SEO for medical practices is a completely unique avenue of marketing. Rather than following traditional marketing strategies, you need a specialist who understands the patient experience and the healthcare organization. Web Daytona has acclaimed years of medical marketing experience to use for your medical practice, and, your patients.
Importance of Healthcare Digital Marketing
Did you know that Florida has a population of 21.48 million? Did you also know that over one million are healthcare professionals? That makes Florida number four in the entire country.
With the power of our well-crafted healthcare marketing plan, active physicians can reach their ideal patients. Several individuals search the internet for numerous medical reasons such as:
finding a primary physician
finding healthcare providers
booking an appointment
leisure research regarding one's health
Marketing has evolved within the healthcare industry, not only has it made marketing efforts affordable but it's become easier to target your prospective patients. Optimizing digital marketing tools will benefit greatly to create a trustworthy and genuine connection with your patients.
Results Driven SEO Services
Drive more leads, sales, and revenue for your business with SEO services from Web Daytona.
WE OFFER
SEO Plans That Drives Revenue
Healthcare industry professionals who take advantage of search engine optimization are more likely to dominate their target market. Most of your potential patients are searching online for healthcare services. If your website is on the first page of a Google search, you will attract far more traffic.
This means you're in a position to outrank your competition and collecting a higher ROI. We've helped numerous medical practices reach a high number of patients in Orlando, Daytona Beach and the Miami area.
At Web Daytona, we are confident in our SEO strategy that is specifically designed to bring out the very best in your digital prole. Some of these benefits included
increasing sales
increasing online presence through online reviews
increasing foot traffic
gaining prospective patients
Web Daytona's search-dominating SEO strategy is a central pillar in our healthcare marketing plan. As part of your digital campaign, we put our SEO specialists to work in optimizing, and honing your website for better visibility and improved overall performance.
Web Daytona believes that you deserve to thrive. Increasing your visibility and improving your conversion rates will create a digital presence that will last a lifetime.
Healthcare Web Design & Development
A high-quality website is essential in healthcare marketing. A well-designed website will have potential patients calling your office for the soonest appointment that they can make. Remember, this is your digital home; the idea is to make it look as good as possible – and highly functional. As Orlando's top healthcare marketing company, Web Daytona is committed to the best service possible for all customers in the Central Florida area.
Web Daytona confidently believes the benefits of a good-looking website for your medical practice include:
easier to connect with clients
builds brand awareness
shares your medical services
SEO will help spread your website
Our professional web design and development team creates slick, optimized websites that deliver quick performance and important information to your visitors. Responsive websites that improve the user experience are essential.
Start with a website that speaks to you, your brand, and the needs of your client. From there, our SEO and digital marketing services are ready to help you get the most out of your online presence.
Results Driven Marketing Services
Drive more sales for your business with marketing services from Web Daytona
GET IN TOUCH
LET US EXCEED YOUR EXPECTATIONS
A better tomorrow starts here. Tell us about your business.