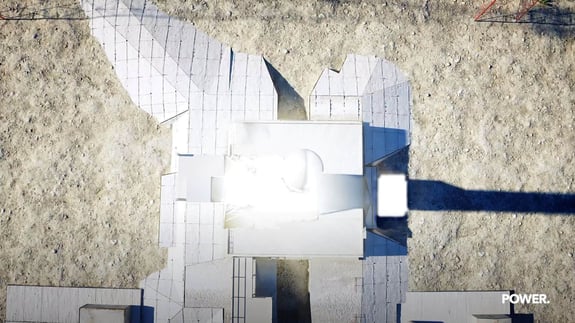 Law Firm Marketing
Leading Orlando in Legal Marketing since 2009
Results Driven SEO Services
Drive more leads, sales, and revenue for your business with SEO services from Web Daytona.
SEO PLANS
Explore SEO Service Plans
Web Daytona can help increase your bottom line with an SEO campaign that is specifically designed for your business.
Silver
$1,500/mo
Need more information? Call Us: +1 386 405-4281
Recommended
Gold
$2,500/mo
Need more information? Call Us: +1 386 405-4281
Platinum 🔥
$4,500/mo
Need more information? Call Us: +1 386 405-4281
RESULTS DRIVEN
Law Firm Marketing Company
There are several digital marketing companies in Orlando, but only a few specialize in developing law firm marketing strategy. This is where Web Daytona comes into play. We give our consumers the service and attention they deserve.

When you work with us, you'll never have to deal with complex phone systems, unskilled account managers, or unpleasant sales jargon. We believe in transparency, responsibility, and producing a high-quality product that you can be proud of. We know how to create leads in the legal industry, thus we know how to get your phone ringing with potential cases.
A search on an internet browser now is not the same as it was ten years ago. The internet evolves every day, and Web Daytona remains on top of the latest trends to guarantee that your organization is found everywhere your customers are looking for legal services.

Web Daytona will take care of all of your digital marketing needs. We can create a clean, modern website for you, as well as an aggressive Google Ads campaign, a high-quality SEO strategy, blogs, and social media posts.
Marketing & SEO for Attorneys
You may decide that the time has come to market your law firm. That's fantastic news since that's precisely why we're here! This is an exciting time for contemporary businesses. Making new client relationships, marketing yourself, and spreading the word about your abilities nowadays is easier than ever.

Despite all of this potential, corporations may find it difficult to attain the amount of impact they seek. Marketing gives endless options to reach out to potential clients because the Internet is at the heart of the world's most successful companies. Digital marketing approaches are no longer a choice; they are a need.
Web Daytona works with legal operations on digital marketing, collaborating directly with them to help them reach their goals, whatever they may be.
8 REASONS TO USE SEO
WHY SHOULD YOU CONSIDER SEO?
53.3% of all web traffic comes from organic search
60% of leads come from organic results
Improves customer experience
Improves brand awareness
It's sustainable and trackable
Increases click through rate
Increases traffic and customer retention
Increases leads and revenue
Results Driven SEO Services
Drive more leads, sales, and revenue for your business with SEO services from Web Daytona.
MAKE SEO
Your Long Term Strategy
One of the most efficient marketing tactics for law firms to obtain customers and cases is search engine optimization. When looking for a lawyer, the majority of potential clients turn to the internet.
As a result, if your website appears on the top page of a search engine, ideally Google, you will receive more traffic from potential customers. In Orlando, Lake Mary, Daytona Beach, and the Miami region, we've helped a number of legal firms reach their target audience. Web Daytona is confident in our law firm SEO approach, which is tailored to bring out the most in your digital presence.
These are some of the advantages:
increasing sales

increasing online presence

increasing foot traffic

gaining a more expansive audience
Our search-dominating SEO technique is a key component of our digital marketing strategy at Web Daytona. We employ our SEO expertise as part of your law firm's digital strategy to check, optimize, and fine-tune your website for better exposure and overall performance.
For instance, if you are a personal injury legal business. Our team of experts does extensive market research in the Orlando region for the keywords "personal injury attorney" and "personal injury law companies." We develop a powerful SEO strategy tailored to your law practice based on the findings of that study.
Allow us to assist you in achieving your goals by expanding your exposure, improving your conversion rates, and establishing a long-term digital presence.
Law Firm Web Design & Development
A well-designed website for your legal practice is like being the only house on the block with a fresh coat of paint and well-kept landscaping. A well-designed website can entice potential clients to choose your company above others.
This is your digital home, and the goal is to make it as attractive as possible while also being very practical. Web Daytona, Orlando's leading web design firm, is dedicated to creating the best attorney websites in the Central Florida region.
The advantages of a well-designed website for your law company, according to Web Daytona, include:
easier to connect with clients

builds brand awareness

shares your legal knowledge

SEO will help spread your website
Our professional web design and development team builds stylish, optimized websites that provide users with speedy performance and vital information. Websites that are responsive and improve the user experience are vital.
Begin with a website that speaks to you, your business, and your client's demands. Our SEO and digital marketing services are then ready to assist you in making the most of your online presence.
Results Driven SEO Services
Drive more leads, sales, and revenue for your business with SEO services from Web Daytona.
GET IN TOUCH
LET US EXCEED YOUR EXPECTATIONS
A better tomorrow starts here. Tell us about your business.