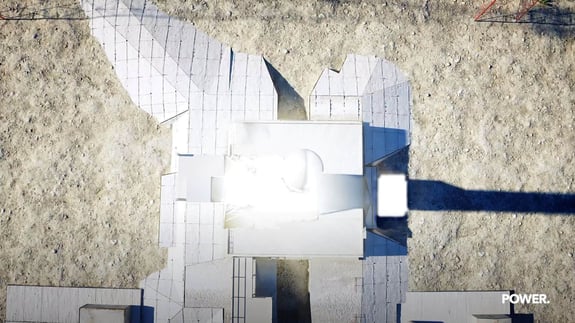 Franchise SEO
Increase traffic to your website by improving your ranking in various search engines.
Results Driven SEO Services
Drive more leads, sales, and revenue for your business with SEO services from Web Daytona.
ALL INCLUSIVE MARKETING PLANS
Explore Full Service Plans
We can help increase your bottom line with marketing plan that is specifically designed for your business.
Silver
$2,500/mo
Need more information? Call Us: +1 386 405-4281
Recommended
Gold
$4,500/mo
Need more information? Call Us: +1 386 405-4281
Platinum 🔥
$9,500/mo
Need more information? Call Us: +1 386 405-4281
FRANCHISE SEO
Rank Your Location
More franchisors than ever are building their brand identity with franchise SEO services. Search engine optimization is key to bringing your business to a wide range of potential customers, and if you're not using it, you might as well be standing in place. From on-page optimization to transparent reporting, this is the kind of business relationship you need to get the most out of your online marketing. And it all starts with the right service provider.
Effective franchise SEO impacts your company's search rankings in ways you can't even predict when you start. So, when you start your search for an agency, it's important to choose someone with experience behind the wheel of proven local results. Need local franchise lead generation? Looking to drive customers to your brick-and-mortar store?
At Web Daytona, we put our franchise SEO experience to use for your brand, driving your campaign in a way that makes sense for your goals. Our franchise marketing team creates organic local marketing campaigns that get results, while our web development department gives you the website you need to be truly competitive within your field.
With customized franchise SEO campaigns and a focus on high-quality keywords, we position you at the top of your industry. But don't take our word for it. Let our proven franchise track record speak for itself.
Local SEO For Franchises
Have you ever started searching for something on the internet but had no idea where to look? Search Engine Optimization, or SEO, can help you with that problem! Little did you know, well-known franchises have been using this strategy to drive traffic towards their business by using targeted keywords that blend well within organic searches that yield specific results – not just a list of sites at random like most people do when they go online!
Your franchise needs a competitive edge over all competitors by becoming top-ranked across relevant keywords so customers will always see what they have available right before considering anything else.
SEO continues to grow in the digital marketing world. And that says something because when it comes to SEO and digital marketing, there's a lot to talk about. A good SEO strategy consists of a range of services that work together to boost your individual franchise location. If you're a small business owner, it's really a good idea to practice local franchise SEO strategies.
Local SEO is a practice that optimizes your website for a targeted area. This popular marketing strategy has helped many local business owners optimize their franchise websites and expand their services across the local area. Practicing Local SEO provides well-versed experience in Google Map's extension tool, Google My Business, which assists in optimizing your business listing to rank higher on search engines, local landing pages, and targeted ads for the local area.
Google My Business: Multi-Location SEO for Franchises
How to approach keyword research and fundamental SEO discovery processes
How to best organize multiple locations on a site for SEO
Vital elements to optimizing a location for Google 3-pack rankings
On-page SEO best practices and copywriting techniques
Important technical SEO considerations that can make or break your site's performance
Strategic insights for off-site SEO variables like backlinks, citations, and social media
Importance of content marketing and how to best construct an ongoing content strategy
Review generation strategies and better manage your brand's reputation
8 REASONS TO USE SEO
WHY SHOULD YOU CONSIDER SEO?
53.3% of all web traffic comes from organic search
60% of leads come from organic results
Improves customer experience
Improves brand awareness
It's sustainable and trackable
Increases click through rate
Increases traffic and customer retention
Increases leads and revenue
Results Driven SEO Services
Drive more leads, sales, and revenue for your business with SEO services from Web Daytona.
HOW DOES FRANCHISE SEO
Benefit Your Long-Term Marketing Plan?
Franchise owners are responsible for marketing the brand on an area-wide scale. Understanding SEO can become very powerful in the journey of helping your business grow! Using search engine optimization tools has been a proven benefit that many businesses have utilized to help increasing brand awareness and/or highlighting their establishment in the area. SEO plays a huge part in expanding your online presence across different regions, so your list of potential customers can be limitless!
Whether you own a franchise location or work for an established franchise brand, SEO is a beneficial practice that Web Daytona recommends for every business to use. Local searches for franchises will help your business get in front of customers who live or travel near enough so they can attend one of its many branches around them–which also means higher conversion rates!
A proper SEO strategy ensures that your visitors can find and access the information on your website. The vision is that you're advertising for potential shoppers who may not have yet been drawn in by other marketing channels, but are interested enough with what little was shown of yours so far!
By optimizing this area alone – whether it's through target keyword research or compelling web design – prospective clients will build more trust from others before making up their minds on which company might suit them best.
SEO is a powerful long-term investment; if done correctly, your business can stand strong just like its franchise's other locations. It takes calculation and patience to make sure that the site stays high in search engine rankings over time- which means more customers will find your company!
How To Attract New Franchisees with SEO?
In today's world, there are always ways for money to be made and ways to make your money work hard. Easier said than done, it's difficult to know what correct expertise is needed to create that kind of outcome. It takes self-learning and mass amounts of effort but if done correctly could mean more opportunities downstream too.
The three main aspects of attracting new franchisees: Brand awareness, build trust, build relationships and high ROI are great benefits that SEO can help you achieve gaining more franchisees. Craft a strong plan to optimize certain aspects on your website such as branding or content with keywords which can lead potential franchisees to contact you for more information about investing in what they see online – this could be an effective way of leveraging & increasing numbers!
Elevating your brand is a crucial part of becoming an excellent franchisee. You need to make sure that potential candidates feel like they can trust and depend on the company!
A great way to attract new franchisees is by building strong relationships with your current and potential franchise partners. The saying that you should treat people the same way they would want to be treated, is very true in this case!
If creating a bond of communication through praiseful words as well as kind gestures then any prospective investor has no excuse not to come on board because everyone wants their investments supported from start-up until long after opening day so there are plenty of incentives at play here.
Results Driven Marketing Services
Drive more sales for your business with marketing services from Web Daytona
GET IN TOUCH
LET US EXCEED YOUR EXPECTATIONS
A better tomorrow starts here. Tell us about your business.