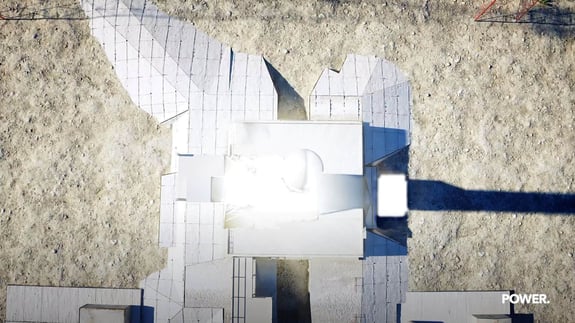 Digital Marketing for Solar Companies
Leading SEO Solar Company
Results Driven SEO Services
Drive more leads, sales, and revenue for your business with SEO services from Web Daytona.
SEO PLANS
Explore SEO Service Plans
Web Daytona can help increase your bottom line with an SEO campaign that is specifically designed for your business.
Silver
$1,500/mo
Need more information? Call Us: +1 386 405-4281
Recommended
Gold
$2,500/mo
Need more information? Call Us: +1 386 405-4281
Platinum 🔥
$4,500/mo
Need more information? Call Us: +1 386 405-4281
SEO SERVICES FOR
Solar Power Companies
The solar energy market was valued at $52.5 billion in 2018. By the year 2030, experts have stated that the value could potentially grow to an astonishing $223.3 billion. Being a business owner within a growing industry, we can imagine how gratifying it may be to help families install clean, renewable energy for their homes.
Millions of Americans are slowly understanding the true impact solar companies will have on our society. Web Daytona emphasizes the importance of creating an efficient marketing plan for your solar company before the big wave of new companies crash in!
There are plenty of digital marketing agencies, but very few really know how to successfully craft a marketing plan to succeed in the solar industry. That's where Web Daytona comes in.
We offer our clients the service and attention they deserve. When you work with us, you'll never have to deal with complicated phone systems, semi-trained account managers, or annoying empty promises. We believe in transparency, results, and a superior product you'll be proud of.
Shine Your Way Above The Competition!
Solar Energy Industries Association conducted a study that calculated that there are more than 10,000 solar companies in the United States. If you are an owner of a solar company and reading that, we can already assume that one question pops into your head: "How can I maneuver my company above my competition?"
Lucky for you, we have the right answers for you! We are a full-service digital marketing company that specializes in multiple niches and marketing for solar companies is our prime expertise! We've generated over 500k leads for clients since 2009, ranked over 10,000 keywords on the first page of Google in the past 36 months, and helped companies generate over $21.7 million in sales.
With hundreds of digital marketing tools at our disposal, Our specialists craft the perfect marketing strategy designed ONLY for your business. No recycled strategies or replicating what previous marketing companies have done for you. With the solar industry rising rapidly every day, Web Daytona believes that each company should have a dedicated marketing strategy that fits only with them to help reach long-term goals and achieve increased revenue.
INVEST IN THE LONG TERM
Solar SEO
Search engine optimization is one of the most effective strategies for solar companies to acquire potential clients and leads. Most potential clients search online when they are interested in installing solar equipment for their homes or business. Some even journey online to research the benefits of solar energy!
Optimizing SEO on your website will your solar company reach the first page of search engines, preferably Google. This means you will attract more traffic from those who need your services. We've helped multiple solar energy companies reach a high number of clients across the East Coast.
We are confident in our SEO strategy that is specifically designed to bring out the very best in your digital prole. Some of these benefits include:
increasing sales

increasing online presence

increasing foot traffic

gaining potential customers
As a marketing expert, Web Daytona's search-dominating SEO strategy is a central pillar in our digital marketing plan. As part of your law firm's digital campaign, we put our SEO specialists to use in verifying, optimizing, and honing your website for better visibility and improved overall performance.
Without the right SEO plan in place, you're "just existing" online. Web Daytona gives you what you need to thrive, increasing your visibility, improving your conversion rates, and creating a digital presence that lasts forever.
Solar Web Design & Development
A high-quality website for your solar company is like being the only house on your street with a good paint job and a manicured lawn. A well-designed solar website will make potential clients want to visit your firm instead of others. This is your digital home; the idea is to make it look as good as possible – and highly functional. As Florida's top web design company, Web Daytona is committed to the best service possible for all customers across the country.
We confidently believe the benefits of a good-looking website for your solar company include:
easier to connect with clients

builds brand awareness

shares your legal knowledge

SEO will help spread your website
Our professional web design and development team creates slick, optimized websites that deliver quick performance and important information to your visitors. Responsive websites that improve the user experience are essential.
Don't settle for second best. Start with a website that speaks to you, your brand, and the needs of your client. From there, our SEO and digital marketing services are ready to help you get the most out of your online presence.
Results Driven Marketing Services
Drive more sales for your business with marketing services from Web Daytona
GET IN TOUCH
LET US EXCEED YOUR EXPECTATIONS
A better tomorrow starts here. Tell us about your business.