Here are 5,809,000 reasons why. Source Florida's Hispanic population will significantly outpace the state's non-Hispanic white and black populations over the next 25 years, largely because of migration and high birth rates among this relatively young group of migrants, according to the latest projections from the University of Florida.
Hispanics, which made up about 17 percent of Florida's population in 2000 according to U.S. Census figures, are projected to account for about 23 percent in 2030, said Stan Smith, director of UF's Bureau of Economic and Business Research. By comparison, the share of the state's population of non-Hispanic nonwhites – which includes blacks, Asians and American Indians – is expected to rise from 17 to 19 percent, Smith said. And although their total numbers will continue to grow, non-Hispanic whites are expected to decline as a proportion of the state's population during the same time period, from 66 percent to 59 percent, he said.
"Florida will continue to experience strong growth as it as in the past three decades, but the Hispanic population will grow much more rapidly than the state's total population," he said.
In sheer numbers, Miami-Dade County will experience the largest increase, where the number of Hispanics is projected to increase by nearly 900,000, followed by Broward, Orange, Hillsborough and Palm Beach counties, Smith said. Hispanics are drawn to these larger counties, where more jobs are available and greater numbers of Hispanics already live, he said.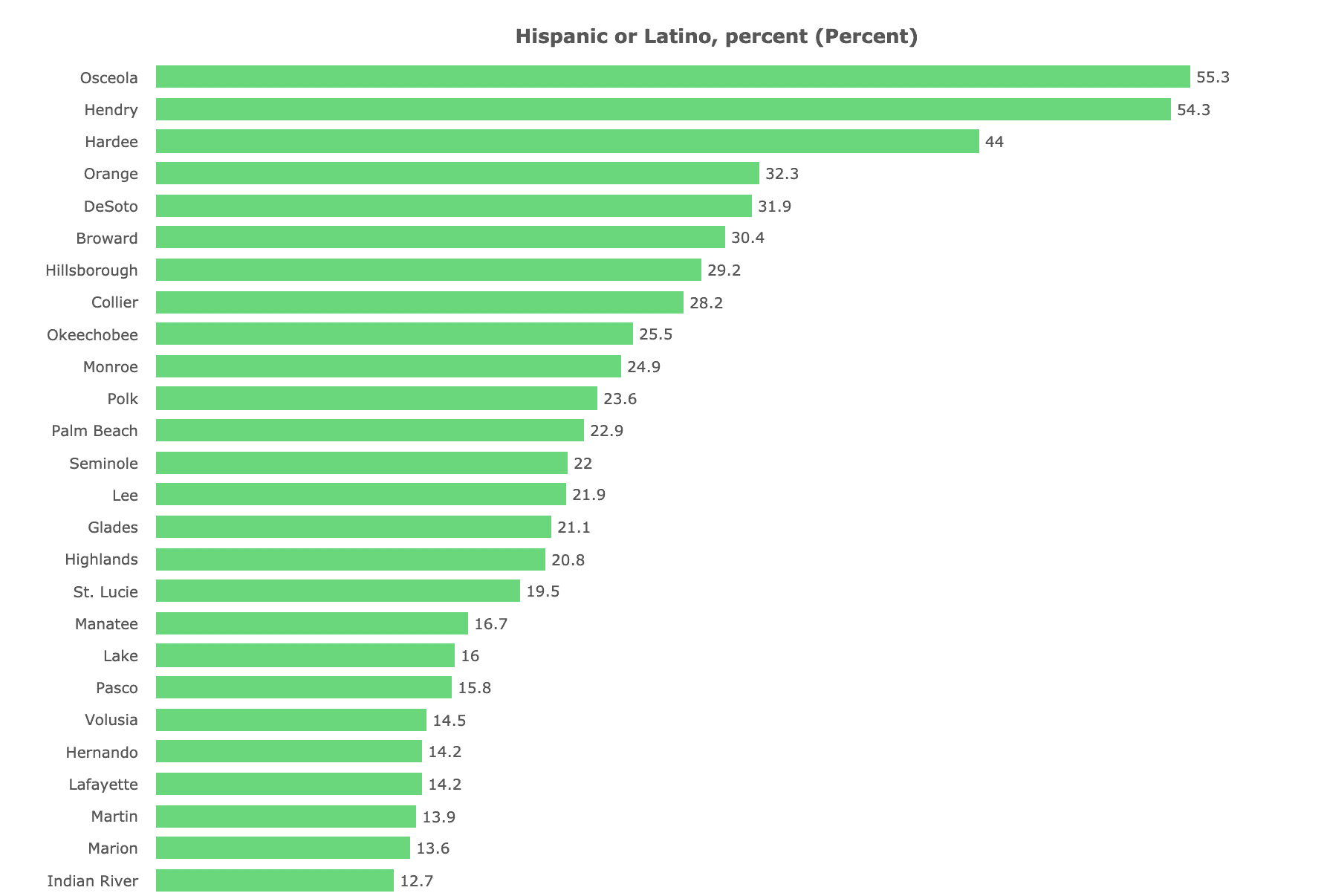 This bring us back to the importance of stepping back and looking at the big picture. Sometimes as realtors or business owners, we are so focused on ranking for keywords or phrases that are highly competitive and frankly, not worth even trying unless you are willing to dedicate some serious time and money into it.
Here is another perspective, a winning perspective would be to focus on optimizing your real estate website for keywords in Spanish. For instance, there are about 527,000,000 results for "homes for sale in Orlando" where zillow, realtor, trulia, redfin, and century21 among others are on the first page of Google's search results. Now, ask yourself, do you have the budget to compete with them? Perhaps you do, but what if you could leverage your organic rankings by optimizing your website for keywords such as "compra de casas en orlando" where there are about 66,600,000 results on Google – now the numbers are looking much more on our favor.
By focusing Spanish keywords like "Compra de casas en Orlando" or "Compra de casas Vacacionales en Orlando" you will leverage your online rankings and generate leads from potential buyers. Here is a sample Spanish landing page which has generated over 3,000 leads since it went live.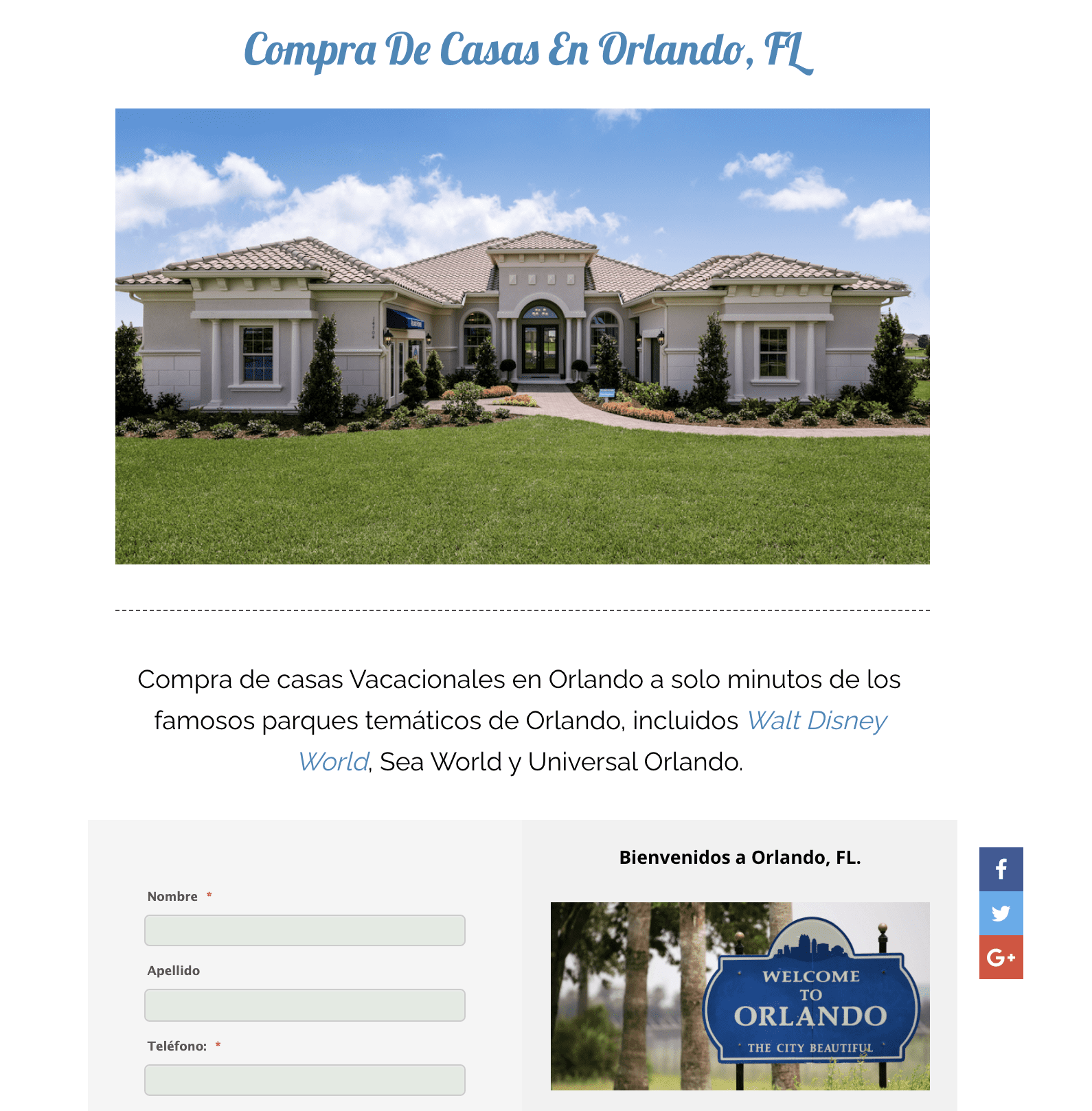 Final Thoughts
If you are a realtor and would like to take advantage of a growing population, focus your online marketing and SEO efforts in to ranking for keywords and phrases in Spanish.