In this post we will cover steps on how to generate sales and increase your bottom line using TikTok. Before we jump into it. What is TikTok and how does it work? TikTok is a short-form, video-sharing app that allows users to create and share 15-60 second videos, on any topic and slide shows of 2 or more photos. While TikTok maintains a separate app for the Chinese market, known as Duyin, TikTok has been experiencing tremendous growth and acceptance in other parts of the world. The US alone has over 26.5 million monthly active users. source: reuters Thought the actual number of total active users remains unknown, the company claims to have over 500 million active users to date.
For those of you looking for a quick answer, here are the six tips you need to generate your first sale on TikTok. But for those who like to read, good to see you here and I hope this is a useful info for you.
Enough of data and let's jump into what we are all here for.
Create two TikTok accounts. One for testing and another to build your brand.

Before you ask why? What I am sharing here is what has worked for me and I hope it serves as a good starting point on your first sale journey with TikTok. Once you have created your first account, make sure to go through the entire process of setting up your logo, bio description (having trouble coming up with a bio? you may be interested in How to write the perfect TikTok bio) as well as link your Instagram page and YouTube channels (if you have one). I personally think that linking it to you IG profile is enough to keep things streamlined.

Test TikTok account @ar15.parts

Test, Test, and Test. Then test some more.

On your second account, don't be afraid of testing. One of the things I have noticed by testing is that you do not have to have too many hashtags to trend or reach your first 1,000 views. For instance, here we have a post I did on my personal account with a single hashtag. It reached over 14k views with a single hashtag #thewolfofwallstreet. Another issue I discovered while testing was that; well, a couple of videos got banned and to be honest. I do not know why as I had read the terms of use and seen other people post similar videos with similar hashtags as well. I even got to the point of asking my followers to act quick before the video gets removed.

Trending on TikTok with one hashtag @garyvela1

Don't Get Greedy

If you notice that your test account in growing, but your brand account is not. Remember, that you own both account anyway and it is always safe to have a test account than have your actual brand account get banned or penalized for any reason. (If you are confident later on, you can always change the name of your test account, but that is another topic which we will discuss later on).
Related Topics:
Create Polls to Engage with Your Audience

Here is a poll we created to (1) get feedback on a new product, and (2) to engage with out audience a little more. The results are still coming in – you can see more here. I would not suggest creating polls right of the bat – make sure you get your first 1,000 followers before you do, otherwise you will be setting yourself up for failure.

Create TikTok Polls to Engage with Your Audience @ar15.parts

Follow Everyone Back

I know, this sound odd. Some may say, well it looks weird and may make me less of an important influencer. Well, if you could say hello to everyone walking into your front door of you store, would you. maybe not because you have better things to do. But on TikTok it takes seconds to tap the follow button and connect with your audience in a higher level. I get comments such as: "Wow! thanks for the follow, I don't post much, but really appreciate it" This is taking your TikTok game to the next level and trust me. Those will become your best network when you have that next big sale.

Stay Connected with Your Audience

One of the best ways to stay connected with you followers is to, like I said before, follow everyone back, this way, your TikTok will be full of videos and photos from your followers. Giving them a quick like or comment will remind them of you and keep them connected and coming back. Thing is these terms. You follow someone because you are interested in their content, right? or because they are just funny or… () right you get the point. Well in this case, your followers may not be the best at creating content, but you are are connecting with them because you want them to remember you and your brand.

Last Tip: Do Not Get Distracted

I did not mention this at the top because this is only for those who read (lol) Do not get distracted. It is so easy to get sucked into the TikTok eco system, before you know it, you have wasted valuable time. Remember what you are there for, stay focused.
I decided to put this tutorial and tips together after trying to find a quick way on how to get sales from TikTok and I could not find anything reliable enough. I have even purchased a couple Udemy courses – waste of money and time to be honest. You wont really learn until you do your own test.
In short. Keep it consistent, user as many hashtags as allowed, follow your audience back, interact, do not get distracted. Remember, TikTok is still relatively new, but expect it to grow in 2020 and now is the time to hop on that train before it is too late.
Before you know it, you too will have your first sale on TikTok.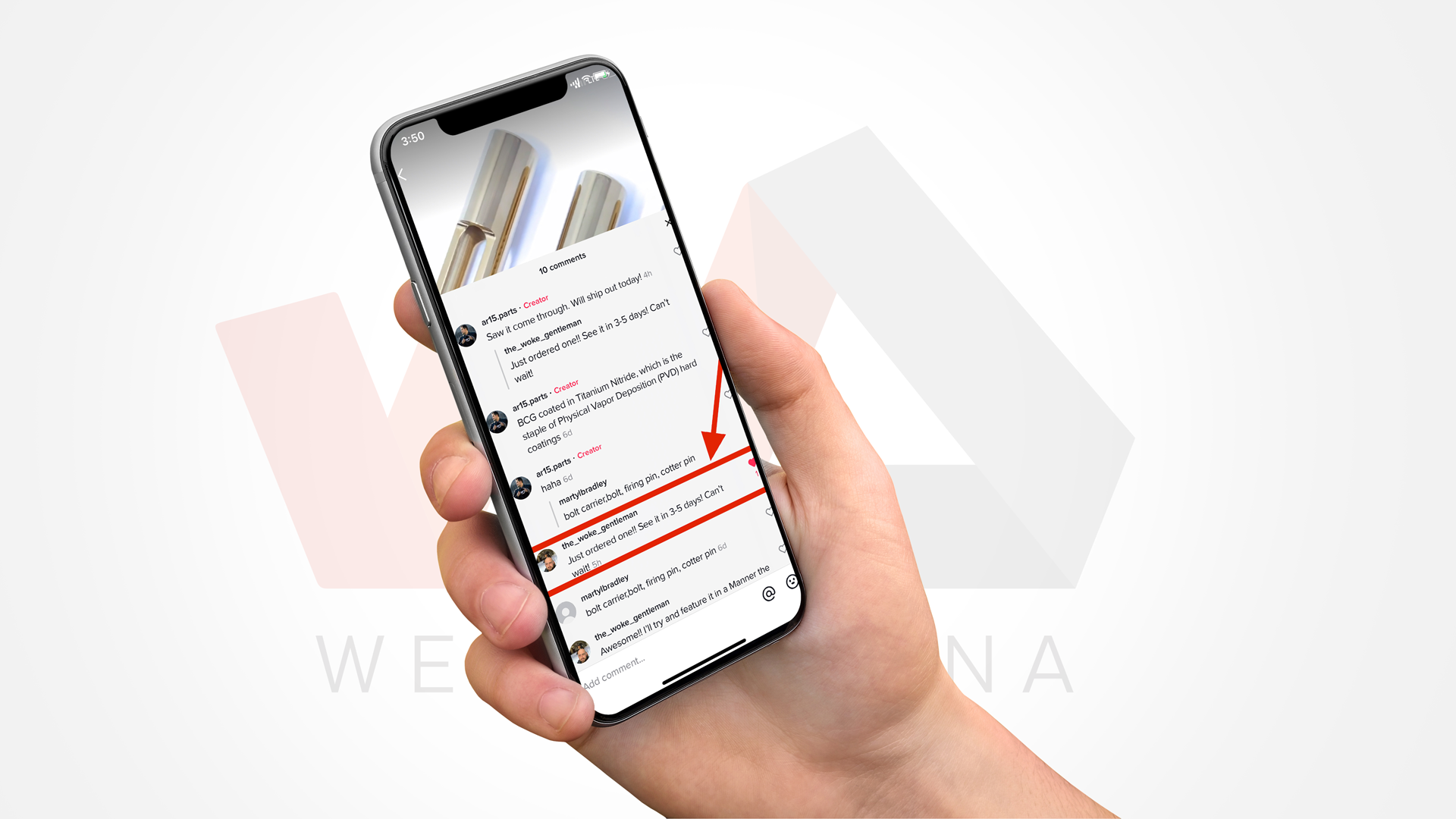 If you need help with your social media marketing – give us a call. We are here to help.