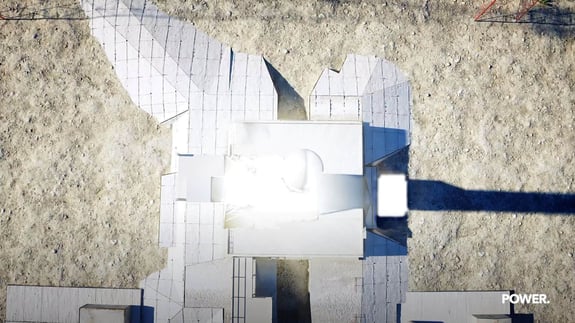 Small Business
Everything You Need To Grow Your Business
Results Driven SEO Services
Drive more leads, sales, and revenue for your business with SEO services from Web Daytona.
SMALL BUSINESS SEO
SEO For Small Businesses
As a small business, you may have limited resources, especially when it comes to marketing and website management. While you know that those are important, keeping your business operations running smoothly and your customers happy is likely your first priority. This is a prime reason why you should consider hiring Web Daytona to help you optimize your web presence.
Our team of experienced professionals are experts at crafting local SEO strategies for small businesses. We take the reins so that you can focus on your business, and we'll work closely with you to ensure you're getting the most out of your investment. And when you see the results over time of your investment, you'll be glad you made local SEO a priority.
So, why is it important for a small business to pursue local SEO? Much like any other type of marketing, such as social media or email, having strong SEO is absolutely essential. By identifying the right keywords to use and developing the right content, you'll greatly increase your website's rankings in the search engines. This means more eyes on your business, and in turn, more customers. At Web Daytona, we work closely with clients to identify their business goals and needs and develop customized strategies for them.
A Strong SEO Plan Will Give You an Edge Over the Competition
At Web Daytona, we offer competitive analysis as part of our SEO plans so we can provide you with a detailed report of your fiercest competition. We'll also monitor their practices to make sure your website stays competitive. With so many different businesses on the web, it's crucial to stand out and have your share of voice.
Having a team of experienced SEO professionals in your corner will also save you the time and energy that goes into SEO. Between planning, research, writing, updating, and optimizing, the hours add up and that takes time away from your duties in your business. Putting your website into the hands of our experts at Web Daytona will give you peace of mind and assure you that you're in good hands.
Trust The Experts At Web Daytona
We know you're busy. Allow us to free up your time and make it easier for you to focus while we activate more customers to choose your location instead of your competitors. Web Daytona takes the time to invest in identifying not only your target markets but the characteristics that would describe your ideal buyer types.
This will allow us to focus marketing efforts with laser-like precision and hone your marketing messages to attract and engage likely buyers. Analyzing what your competitors are doing so that we can look for opportunities to move in on them.
You work hard for your advertising dollars, so we make sure your local advertising works. Focusing on your best opportunity zones, you'll achieve relevancy and efficiency. You can still rely on social media and friends of friends but with new competition popping up, it's best to call the experts.
8 REASONS TO USE SEO
WHY SHOULD YOU CONSIDER SEO?
53.3% of all web traffic comes from organic search
60% of leads come from organic results
Improves customer experience
Improves brand awareness
It's sustainable and trackable
Increases click through rate
Increases traffic and customer retention
Increases leads and revenue
GET IN TOUCH
LET US EXCEED YOUR EXPECTATIONS
A better tomorrow starts here. Tell us about your business.