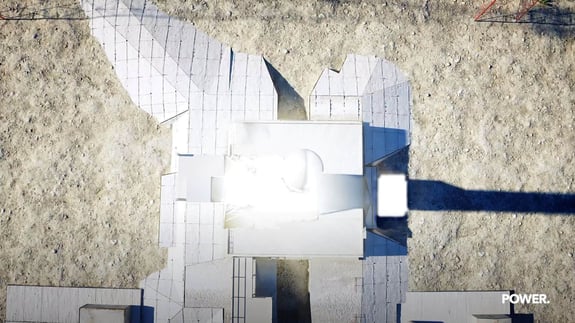 Orlando Web Design
Leading Orlando web design company since 2009.
Web Design Services
Web Daytona is dedicated to providing the finest possible service to all of its clients in Orlando and Central Florida.
Web Design Services
Web Design Packages
Go LIVE with a brand new, modern, lead generating mobile friendly and SEO optimized website in less than 30 Days!
Basic
$2,250
Content Management System
Need more information? Call Us: +1 386 405-4281
Recommended
Standard
$4,450
Content Management System
Need more information? Call Us: +1 386 405-4281
Premium 🔥
$6,950
Content Management System
Need more information? Call Us: +1 386 405-4281
Orlando Web Design
Stand Out From The Competition
Being the only house on the block with a great paint job and a well-kept grass is equivalent to having a high-quality website. A well-designed website will persuade prospective clients to select you over your competitors. This is your digital home, and the objective is to make it as appealing as possible while being extremely functional.

As the best digital marketing agency in Orlando, Florida, Web Daytona is committed to giving the best service possible to all customers. Having a website is inadequate for any business to prosper. They need an appealing, responsive design that sets them apart from the competition and motivates them to return.
Website Design Services
Did you know that there are currently over 4.8 billion individuals utilizing the Internet throughout the world? What's more noteworthy is that 14.7 million of those users live in Florida. With so many people utilizing the internet on a daily basis, it's critical to improve your company's website in order to attract clients. They're all out there, and a strong internet presence is a terrific way to get your foot in the door.
When it comes to marketing, businesses are constantly looking for ways to separate themselves from the competition. A professional and personalized website is an excellent way to do this! Whether you're just starting out or have been in company for a while, we can help you improve customer awareness and sales with expert design services and great web development.
Benefits of Working With a Web Design Company
Web Daytona is dedicated to providing the finest possible service to all of its clients in Orlando and Central Florida. We accomplish this by using inventive, straightforward, and mobile responsive, user-friendly designs. To design a high-functioning website, our team of specialists integrates user experience with corporate branding.
To get started creating your internet presence and increasing your business, contact Web Daytona. We've been Orlando's full service web design agency since 2009. As a consequence, your new website will aid in the exponential expansion of your business by attracting more potential consumers and making you appear more professional to current investors searching for growth prospects.
We understand how critical this is, which is why we never settle for "good enough." Instead, our web designers and developers pay attention to every detail so that when someone sees your site, they can quickly understand what sets you apart and want to stay longer.
Web Daytona's expert web design and work are particularly created to bring out the best in your digital business if you want to feel confidence in your online presence. These are some of the advantages:
boosting sales
web design made to order
expanding your internet presence
Increasing foot traffic and attracting a larger audience
WHO WE ARE
Mission, Vision & Values
Our Mission
Our mission is to provide effective digital marketing services, ensure your company remains competitive, and become a partner in your business growth.
Our Vision
Our vision is to become an integral part of our client's success, collaborating with them to achieve their marketing objectives while creating sustainable strategies and building long lasting business value through the delivery and management of their marketing process.
Our Values
Knowledge. Commitment. Innovation. Transparency.
Web Design Services
Web Daytona is dedicated to providing the finest possible service to all of its clients in Orlando and Central Florida.
WE OFFER
SEO Plans That Drives Revenue
Web Hosting
Behind every solid web design is a hosting platform with a plethora of tools to keep your site up and operating. A good hosting platform is an essential component of a website because it is responsible for granting public access. A decent hosting provider offers a variety of apps that may be utilized for a variety of purposes, including virtual stores and blogs.
There are several different forms of web hosting:
Shared hosting: When a web hosting service runs many websites on the same server, it is known as shared hosting. The most cost-effective type of hosting.
WordPress Hosting is simply hosting that has been optimized for WordPress on a server level to provide a smooth sailing experience.
Virtual Private Server (VPS) hosting: VPS stands for Virtual Private Server. VPS websites, like shared hosting, share a physical server with other websites.
Dedicated hosting: Dedicated hosting means you have exclusive access to the entire server. It provides you with the same level of access as a VPS, but you are not required to share the server with other websites or apps.
Cloud hosting: Referred to a VPS arrangement that was scalable to several servers; this way, if your web application saw a sudden traffic increase, the system would be able to supply additional resources and keep things operating smoothly.
Domain Registration
When constructing a website, registering the domain name is a highly profitable stage. Consider your domain name to be your business's street address, and your web hosting to be your primary office. It's critical to register your web domain name since it establishes a link between your domain name and the IP address server supplied by your hosting platform.
When you input your website URL, the IP address is used to locate the website. Your domain name, according to Web Daytona, is an important component of your online visibility. To register a domain name, you'll need to provide the following:
the domain name that you want.
The domain's registrant, administrative, and billing contacts' names and contact information (including email address, physical address, and contact phone number).
the length of time you want your domain to be registered.
information on payment


Finally, Your Website is Live and Open For Business! What's Next?
We offer internet marketing solutions as a digital marketing firm to help you improve your search engine rankings and deliver organic traffic to your new website. SEO (search engine optimization) and other digital marketing services are tried-and-true tactics for keeping your website ahead of the pack.
WE OFFER
Orlando SEO Services
Search engine optimization is one of the most effective strategies for business owners to attract revenue. Most potential customers search online when they are in need of any kind of service. Therefore, if your website is on the first page of a search engine, preferably Google, you will attract more traffic from those who need your services. We've helped multiple law firms reach a high number of clients in Orlando, Lake Mary, Daytona Beach, and the Miami area.
At Web Daytona, we are confident in our SEO strategy that is specifically designed to bring out the very best in your digital prole. Some of these benefits include:
easier to connect with clients

builds brand awareness

shares your industry knowledge

SEO will help spread your website
Web Daytona's search-dominating SEO strategy is a central pillar in our digital marketing plan. As part of your digital campaign, we put our SEO specialists to use in verifying, optimizing, and honing your website for better visibility and improved overall performance.
Without the right SEO plan in place, you're "just existing" online. Web Daytona gives you what you need to thrive, increasing your visibility, improving your conversion rates, and creating a digital presence that lasts
Social Media Marketing
Digital marketing is a must-have for any business, social media marketing is an essential part of this process. Without a strong social presence on all of the major channels within your industry, you're missing out on the potential business from people on those channels. You need content shared, comments replied to, and a real presence that puts you front and center with your audience.
Social Media Marketing plays a huge role in brand recognition. The experts at Web Daytona are at the forefront of social media trends and employ the most advanced strategies by using the most effective tools to set you ahead and apart from the competition. Whether you are a small independent business owner or a multinational enterprise, we will employ the latest techniques to grow your business on YouTube, Facebook, Twitter, LinkedIn, Instagram, and more.
Website Packages & Price List
We don't just build websites, we build SEO-optimized websites that represent your brand and conveys your message in the strongest ways possible. The websites we build are customized to fit your business and your audience with maximum results. Rest assured that all of the tools needed to convert your online audience into revenue are incorporated into our design process.
After many years (10+ years) designing professional and effective websites for a variety of companies across a range of industries, we've developed processes and strategies that make it easy on you. And most importantly, these processes make your online presence as successful as it can be.
Our flexible and easily accessible Web Daytona design package pricing is just one of the many reasons why working with Web Daytona is so easy. When you choose us as your Web Design and Internet marketing partner, you're choosing a company that gives you real value for your money—value that goes beyond simple services or site design.
GET IN TOUCH
LET US EXCEED YOUR EXPECTATIONS
A better tomorrow starts here. Tell us about your business.