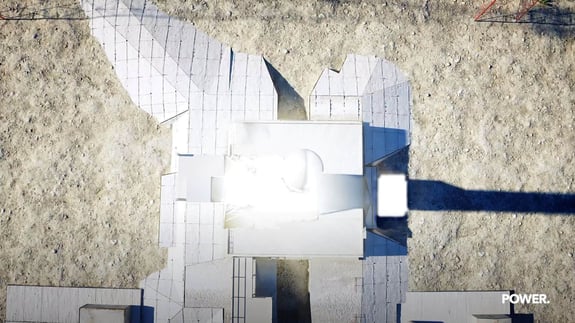 Google Local Ads
Increase visitors to your local company by improving your ranking in various search engines.
Results Driven SEO Services
Drive more leads, sales, and revenue for your business with SEO services from Web Daytona.
GOOGLE LOCAL ADS
Let's Rank Your Local Business
Today, when people want to find something such as a product or service, all they need to do is "ask Google." Whatever consumers are looking for, Google can link them with the product or service they need. Before you even get onto a Websites Home Page, it's possible to know whether they've got what you're looking for from Google's search results.

Google Local SEO optimizes your business or does local SEO, specifically to increase your chances of ranking on Google. When you do Google local SEO, you increase the likelihood of your business increasing its visibility on the search engine Google for local searches. This enables you to attract more clients to buy your products/services.

Google Local SEO is not a hard thing to do, but one must ensure that they're careful to follow the requirements of Google Local SEO carefully. Otherwise, entering inaccurate information on the tools for Google's local SEO will lose your ranking.

If you're a website owner, you know that increasing its visibility is essential and will help you get more traffic. To do this, there are steps that you should take. In other words, Google has set processes that determine how customers view your site. This is Google's local SEO.

Please have a look at some of them below:


Establish a proper Google My Business Profile
Optimize the Google profile you've created
Optimize your site for mobile
Ensure local directories have your listing
Research and use local keywords
Ensure your NAPs are consistent
Use social media to add location tags
Create local content
Ensure you've got ratings and reviews
Why is local SEO important?
Chances are you've visited Google in the past 24 hours — maybe even in the last hour — or maybe you found this page using Google. The point is, Google is not a luxury in this day and age — it's a way of life, and that way of life is continuing to change. As Google works to improve its product, the type of results it displays evolves.
When you're searching for a local service, how often does Google return Google Maps results? The answer: whenever feasible. Google Maps are popping up all over the local search results, and ensuring your business appears high in the Google Local listings is absolutely imperative to your local SEO strategy. As a leading local SEO agency, we specialize in local SEO packages that get results for our clients. Our team of Local SEO Experts are experienced with how Google operates, and they can help your company keep that vital #1 spot in search rankings for popular keywords. We even have enough specialized strategists that, as a Google Places SEO company, we're sure we can give your company the extra boost it needs in local search results.
How Google Local SEO Will Help With Visibility
There's a lot of competition from similar businesses for the highest ranking on Google search results. Due to this, if you're not careful about how you do your Google local SEO, your competitors may easily outrank you.
When looking to gain visibility on Google searches, you're likely to compete with industry movers and shakers such as big brands and companies well-known for their industry authority.
However, when you target specific locations, you not only lessen the competition pool, but you increase the chances of your business being visible to the people you focus on. The people who are more likely to interact with your site and help you achieve your targets.
You can use Google local SEO to do various things for your website or business. It can help you to get your business the visibility it deserves and increase the current profile. You can also use Google local SEO to improve your customer engagement and appeal, making you a trustworthy source.
Here are a few steps that'll help you achieve Google local SEO.
Step 1: Be Visible on Google
This is the most critical step in attaining Google's local SEO. For you to achieve visibility on Google, you have to follow specific processes. Check them out.
Create a Google My Business Profile
Your website and your Google My Business Profile are both equally important when you're thinking of ways to achieve visibility on Google. Ensure that your business only has one profile and verify it as the owner of the company.
Optimize Your Website for Mobile
Your customers are more likely to find you on their mobile phones than on their desktop computers. For this reason, Google prioritizes sites that are more mobile-friendly than those that aren't. Your customers must interact with your business as efficiently as possible.
Get Listed on Directories
Listings are essential to your business visibility on Google because they contain vital information about your business that customers can use to find you. Directories like Yelp will help you target a smaller niche that is interested in your services.
Step Two: Increase the Visibility
It's not just enough to attain visibility on Google; it's essential to keep increasing it. You can increase your visibility on Google from twenty to hundred by doing the following:
Optimizing location-based keywords
Using location-based keywords will help you to target specific locations. Place these on image tags, headers, meta descriptions, and the body.
These are helpful on social media as location tags send information to search engines like Google to increase your visibility.
The information you provide on all your profiles or directories has to be consistent throughout. If not, this may affect your visibility or even confuse your customers over which information you've provided is accurate.
Step Three: Local Visibility Optimization
It is not enough for your customers to see your business name on search engine results. There could be hundreds of other businesses with the same name, especially if it's a common name. Your business name should appear together with the location of the company or the area where it's located.
For example, if your business is a Laundromat in L.A, you should optimize local visibility for "Janes Laundromat L.A." Once again, ensure that once you decide to opt for one name, it should apply across all directories. Don't confuse your customers.
Publish Relevant, Local Content
For you to divert traffic to your site, you must create content that's relevant to the locals or to the area you're targeting. This is one of the best strategies for attracting niche customers to your business.
For example, if your business is a Laundromat in L.A, you can create content along the lines of "3 Reasons Why You Should do Your Laundry Regularly in L.A". Attend local events in your target area and write about them in relation to your business.
Ask For Reviews from Clients
Reviews go a long way in the online world. They enable search engines to establish whether you are a trustworthy source of information and whether your business is genuine. On the customer front, reviews help to build trust between you and your customers. When you have many positive reviews, you get more visibility on Google.
Conclusion
The goal of Google's local SEO is to get ranked on search results. If you follow the steps we've provided above for successful Google local SEO, you'll be sure to see a lot of positive changes in your visibility.
WHO WE ARE
Mission, Vision & Values
Our Mission
Our mission is to provide effective digital marketing services, ensure your company remains competitive, and become a partner in your business growth.
Our Vision
Our vision is to become an integral part of our client's success, collaborating with them to achieve their marketing objectives while creating sustainable strategies and building long lasting business value through the delivery and management of their marketing process.
Our Values
Knowledge. Commitment. Innovation. Transparency.
GET IN TOUCH
LET US EXCEED YOUR EXPECTATIONS
A better tomorrow starts here. Tell us about your business.