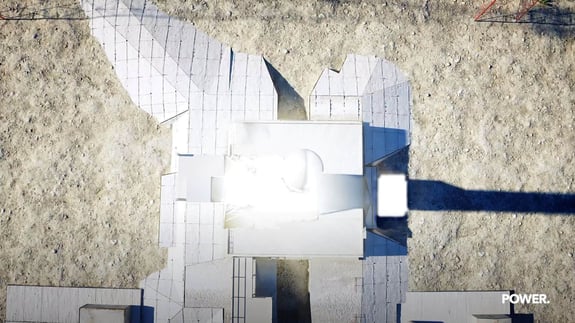 DAYTONA SEO AGENCY
Leading SEO agency since 2009.
Results Driven SEO Services
Drive more leads, sales, and revenue for your business with SEO services from Web Daytona.
SEO PLANS
Explore SEO Service Plans
Silver
$1,500/mo
Need more information? Call Us: +1 386 405-4281
Recommended
Gold
$2,500/mo
Need more information? Call Us: +1 386 405-4281
Platinum 🔥
$4,500/mo
Need more information? Call Us: +1 386 405-4281
SEO Prices Explained.
Web Daytona's SEO campaign pricing is based on the number of combined hours per week we need to secure you the top results, which will vary depending on what your goals are and what you are looking to achieve. It also depends on how competitive your industry is at a local and national level.
While we showcase packages and pricing, not all SEO packages may suit every client, all our SEO campaigns are bespoke based upon your specific requirements. Our online SEO pricing are only to be used as references to give you an understanding of (~) estimated cost per month.
WE OFFER
SEO Plans That Drives Revenue
Increase your company's leads, sales, and revenue with SEO services from Web Daytona, a full-service SEO firm that has helped small-to-midsize businesses produce more than $5 million in revenue through SEO techniques in the last 24 months.

Our results-driven SEO solutions provide an all-in-one solution that goes above and beyond the fundamentals. In addition to on-page and off-page improvements, you'll get machine learning insights, ROI statistics, competition data, and more.
Learn how Web Daytona's SEO services will increase revenue for your company – and why more than 90% of our clients continue to work with us after one year.
Who Is Web Daytona?
Web Daytona is a leading Daytona Beach SEO agency well known for its full-service digital marketing and web design services. Our team is passionate about great results and helping clients achieve their quarterly goals by leveraging our experience and expertise.
At Web Daytona, we believe sustainable growth starts with a strong marketing foundation. Hence, for over 15 years, our search engine optimization experts, and digital marketing strategists have had the honor of working with businesses of all sizes in the healthcare industry and professional services such as: lawyers, advertising professionals, architects, accountants, financial advisers, engineers, and consultants, among others.
Our reputation has led us to work in the most competitive sectors, using a unique blend of technical and creative expertise.
Why is local SEO important?
Chances are you've visited Google in the past 24 hours — maybe even in the last hour — or maybe you found this page using Google. The point is, Google is not a luxury in this day and age — it's a way of life, and that way of life is continuing to change. As Google works to improve its product, the type of results it displays evolves.
What Makes Us Different?
Since its foundation in 2009, Web Daytona has developed unique search strategies for large brands to small and medium sized enterprises. Think of Web Daytona as your own in-house marketing team.
We encourage inclusion and transparency across all departments while working hand-in-hand with our clients to maximize efficiency and communication. Our team of technical and creative SEO experts pride themselves on delivering fast and ROI driven results.
SEO is not for everyone. Neither is every business worthy to be on the first page of Google. First page rankings are only for those who have foresight, for those who truly understand the benefits of top placement, and what it takes to get to the top. If you are considering SEO as part of your online marketing strategy, then let our experience guide you there.
There's nothing worse than pushy salespeople, which is why we don't employ any. Instead we let past victories speak for themselves. We can put you in touch with our existing SEO clients, for an independent review of our services.
Results Driven SEO Services
Drive more leads, sales, and revenue for your business with SEO services from Web Daytona.
8 REASONS TO USE SEO
WHY SHOULD YOU CONSIDER SEO?
53.3% of all web traffic comes from organic search
60% of leads come from organic results
Improves customer experience
Improves brand awareness
It's sustainable and trackable
Increases click through rate
Increases traffic and customer retention
Increases leads and revenue
GET IN TOUCH
LET US EXCEED YOUR EXPECTATIONS
A better tomorrow starts here. Tell us about your business.
TESTIMONIALS
What Our Clients Are Saying
Over 5,000 satisfied clients.
"
We needed a local web design and online marketing agency to redesign our Allergy, Asthma & Immunology Associates of Central Florida website and handle our search engine optimization. Web Daytona had done an excellent job. We are happy with the results. We have been working with Gary and his team for over 4 years and we couldn't be happier."
"
For the past two years, Web Daytona has managed all our online marketing assets from social, paid ads, blogging, email marketing and more. Gary, Aurora, Kumail, Natalia, and the entire team do a great job! We love the fast turn around, communication, and customer service."
"We have been very happy with Web Daytona. Gary and his team have been great to work with and are very responsive to our requests. They have also been proactive and make suggestions of other ways to improve our website and social media presence."
"
Dalmare is an Italian Chophouse located in Ormond Beach, FL. We hired Web Daytona to assist us with adding our local business to all the local directories. They were super fast, understood the sense or urgency we had to get our social channels and directories as well as voice search channels setup in a timely manner. They were fairly priced. Best thing... They answered the phone and replied to text messages when needed
."
"
Gary and the team from Web Daytona do a great job with their SEO skillset. They explain their Google analytic process well so that it is easy to understand for the average person. The company offers everything from marketing material design, web page development and coding, paid keyword searches, and their specialty being search engine optimization to organically increase search rankings without having to spend crazy amounts of money to do so. Fairly priced, very responsive to emails and calls, friendly and professional, and able to deliver results that your company is looking for - all this makes Web Daytona a great value and I highly recommend their services.
"
"
Gary and the crew at Web Daytona have done a fantastic job in bringing my advertising to the 21st century. Through COVID-19 delays they have trudged through getting my SEO maximized while having to coach a non-SEO savvy customer (read: me). We have expanded the advertisement of our business, doubling our service area, and focused on the most intense market available. While all the work completed is still in its infancy for exposure, we are already beginning to get calls. I would definitely recommend Web Daytona.
"
WHAT WE SHARE
Knowledge Matters
Read, learn, apply. Marketing tips crafted for you.