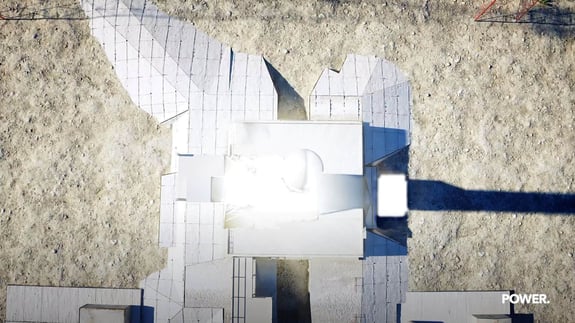 PAY-PER-CLICK MANAGEMENT
Increase website traffic very quickly by paid search engine advertisement.
PPC Management Services
Drive more leads, sales, and revenue for your business with pay-per-click services from Web Daytona.
PPC MANAGEMENT
The Easiest Way To Increase Traffic
It is all too simple in marketing to overpay or underpay for critical advertising services. Sometimes what you acquire is adequate, but you've gone over budget for something you might have obtained for less. Other times, you'll invest in advertising and wonder why you're not receiving results, until someone tells you that you put in too little money.

Pay-per-click (PPC) advertising elegantly avoids this issue. Your website appears in a specially-marketed section of the conventional search results by using keywords. The only time you'll be charged for these links in their prominent location is when a user clicks on them.
Short, straightforward method of increasing traffic. ­
Paid marketing results in more effective search result placement.
Only pay for marketing that is effective.
Our Process
Our comprehensive SEO strategy ensures increase in ranking in different search engines.
Discover
Pay-Per-Click (or PPC) advertising is not a new marketing strategy. If you run an online business, chances are you know someone who has used it to boost the performance of their website. Even so, there's a high possibility you're not sure how the entire process works or what the true advantages are to you and your organization. There is no shame in this; here is where the discovery process comes into play. Allow us to demonstrate the possibilities of PPC for your company.
Strategy
The next step in our PPC process involves us developing an end-to-end strategy for your unique needs. This includes strategizing release schedules, deciding on a budget, and planning out your bidding process, all factors which ultimately play a part in the overall effectiveness of your campaign.
This is where PPC starts working for you. We're excited to show you the possibilities for your digital marketing.
Optimization
Next is the technical process of optimizing your PPC for improved competitiveness. After all, if everybody else is using it, you'll want to be better if you want to do better. We will use strategic research, keyword comparisons, and market analysis to create a paid advertising campaign that works hard and gets results.
This is where your marketing goes from being something potentially profitable to something you can't do without.
Content
Of course, well-researched PPC ads are no good to anybody if the wording is obvious and unnatural. You don't want to look like someone who found a keyword and used it like a blunt tool. We optimize your PPC content for keyword density while keeping it authentic, natural-sounding, and engaging. A PPC ad is a great opportunity to say something. Why undersell that message with poorly written content?
Reporting
Of course, all the optimizing in the world doesn't mean a thing if you can't tell how much of a difference it's making to your marketing's performance. At Web Daytona, we use proprietary applications to monitor and report on your PPC's overall performance. With this information at the ready, your company will be able to move forward with more of the same services or change tactics as necessary.
GET IN TOUCH
LET US EXCEED YOUR EXPECTATIONS
A better tomorrow starts here. Tell us about your business.