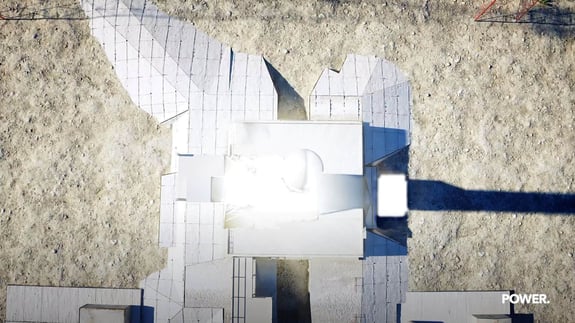 Design & Branding
Design and branding are ever-changing facets of marketing that you can and should take advantage of.
Results Driven SEO Services
Drive more leads, sales, and revenue for your business with SEO services from Web Daytona.
WE OFFER
Stand Out From The Crowd
Your logo is the visual focal point of your entire brand. For better or worse, people associate that 200 px-by-200 px piece of art with what you do, and how good you are at doing it.
A captivating logo design gives your business the marketing leg up it needs, making impressions before you've even met your potential client.
­Modern, evergreen business logos.
Branding that stands out.
Strategic brand redesign.
So when you ask yourself, "What can I do to change the way people perceive my business?", the answer may be staring you in the face. Expert logo services from Web Daytona give your brand that professional edge, and what's more they're extremely versatile. Get ready to see a whole new side of your brand!
Logo and Branding Services
Advertising executive Fred R. Barnard once said, "One picture is worth a thousand words." This quote still rings true today. Having visual representation for your business should be your top priority. Including logo and branding services will add to your long-term success and improve customers' perceptions of your business.
Benefits of Branding
First impressions can make or break a deal. When customers find your business online or see an ad, the first thing they most likely notice is your logo. A relevant logo tells the story about your business and the services you offer in a few seconds. During this time, customers will make judgments based on that one logo.
When you only have a few seconds to make a lasting first impression, it's essential to get it right the first time. Our services will help you create an innovative logo and brand identity. We will work with you to create designs that will change your customer's first impression for the better.
How Do Design and Branding Services Work?
Our logo and branding services begin with a simple evaluation of your business. We research your values and beliefs to determine your brand identity. Next, we sketch out designs that will be a cohesive match to your brand. After selecting the best design, we will digitize the logo to make it compatible with your website and online presence.
Our next step is to use colors to evoke emotion in your customers. A specific color scheme will be created for your logo to portray certain emotions that go with your brand identity. The final step is putting your logo and branding together.
WHO WE ARE
Mission, Vision & Values
Our Mission
Our mission is to provide effective digital marketing services, ensure your company remains competitive, and become a partner in your business growth.
Our Vision
Our vision is to become an integral part of our client's success, collaborating with them to achieve their marketing objectives while creating sustainable strategies and building long lasting business value through the delivery and management of their marketing process.
Our Values
Knowledge. Commitment. Innovation. Transparency.
What is a Logo?
We all know the basics of what a logo is: it's a symbol created with images, colors, text, and shapes used to identify a business. But it's also more than that. A logo helps customers to recognize your business and services quickly. That's high-speed marketing done with minimal design for maximum effectiveness.
What Kind of Logo Can We Make for You?
Here at Web Daytona, we work with you to create a sleek and professional logo. Since each business is unique in its own way, your logo will be as well. This symbol will help capture your brand's essence and make you stand out from the crowd by being easily recognizable to your customers.
FAQ
The psychology behind logo design has been around for centuries. Did you know that you can use your logo design to make your consumer feel a certain way? The human mind uses visuals, such as colors and shapes, to interpret what we see into emotions. Colors like red can give your consumer the feeling of love, passion, or excitement. Green portrays natural, organic, fresh, and caring emotions.
What is a Brand?
A brand involves many different aspects of marketing; in short, it is your business's identity. These may include:
Logo
Color scheme
Your presence on social media
Events you hold
Organizations you are a member of
The way you interact with customers
How Can We Help Brand Your Company?
By combining all the aspects listed above, we can begin to create your brand identity. Our branding service will be used throughout your website and social media platforms. These, in turn, will help to develop new material for your company, such as designs, social media presence, and engaging material for your customers. Your brand is where it all starts, and we help you make that start.
Results Driven Marketing Services
Drive more sales for your business with marketing services from Web Daytona
How Can We Help Your Business?
Be Memorable
Businesses with memorable logos have increased customer loyalty and have made lasting impressions on their customers. Remember: if they can spot your logo while driving by at speed, they know you and will remember you when needed.
Stand Out From the Crowd
Every business can benefit from a logo and brand identity regardless of their size or profits. By standing out from the crowd, you will help customers differentiate you from your competitors.
Your Identity
Brand identity helps portray your morals and beliefs to your customers in a cohesive way. Your logo design holds a lot of focus on your brand identity. This simple yet relevant design can lay the path for your company's future marketing.
Do I Need It For My Company?
If you want to make sure that your company:
has future success
stands out from the crowd
is easily remembered
has a strong sense of identity
Utilizing design and branding services into your marketing plan is necessary. There are many benefits to creating a cohesive logo and brand to help you make the best first impression with your customers.
In Conclusion
Incorporating logo and branding services into your marketing plan is not only crucial for your customers. It is a vital element that you need to ensure your company's success for years to come. Don't be frightened by the idea that you need to stick to one logo for the entirety of your company's life. Logos and branding are ever-changing aspects of marketing that you can and should use to your company's advantage.
GET IN TOUCH
LET US EXCEED YOUR EXPECTATIONS
A better tomorrow starts here. Tell us about your business.