Web Daytona is a Florida based digital marketing agency founded in 2009 by Gary Vela. For over 12 years, Web Daytona has grown exponentially and has created strong client relationships that have continually grown with the company. Their proven results and case studies speak on each team member's effort and dedication to their clients' work.
Owner Gary Vela and his team of experts in the digital marketing field pride themselves on offering new and existing clients quick turnaround rates, fast results, and ROI driven campaigns. Through the act of transparency, Web Daytona gives clients well-designed and effectively planned out proposals to increase their digital marketing footprint.
Throughout the years, Gary and his team have created software to revolutionize the digital marketing world. Recently, they have produced a new software that can generate client proposals within minutes. Traditional research involving cost estimations for keyword rankings takes hours to days to complete. Instead, this new tool uses data collected through one of the most prominent SEO industry players, SEMrush, to calculate an estimated cost and timeframe to rank for the desired keywords.
Today we will be taking a closer look into the Keyword Rank Cost Estimator tool to understand the creation of this software and the unlimited benefits for both digital marketers and business owners.
Search Engine Optimization
Search engine optimization, also known as SEO, is vital in any business's digital footprint. Increasing a website's overall SEO takes experience, an effective plan, patience, and a strategic mindset. However, it is the best way to organically rank a website higher in search engine sites such as Google and Bing without paying for ads.
The most crucial aspect when organically ranking for spots is the strategic use of relevant keywords. Depending on the structure of the content creation plan for a given website, it can take months to a year to slowly outrank top sites.
The most time-consuming part of this process is researching the relevant keywords to use and determining how much and how long it will take to get your website in the top spot. Many SEO agencies offer set packages to clients based on the number of keywords being used. However, not all keywords are easy to rank for. Therefore, the budget based on keyword difficulty will increase even after the set estimation is discussed.
When problems such as these begin to arise, it can cost an agency to lose a client and valuable time. This situation can create a negative outlook on SEO and unnecessary frustration involving digital marketing for the client.
Luckily, this tool creates an even playing field for both business owners and digital marketing experts. Each person is informed and educated in the process of where these estimations have come from and why by giving more individualized and reliable results.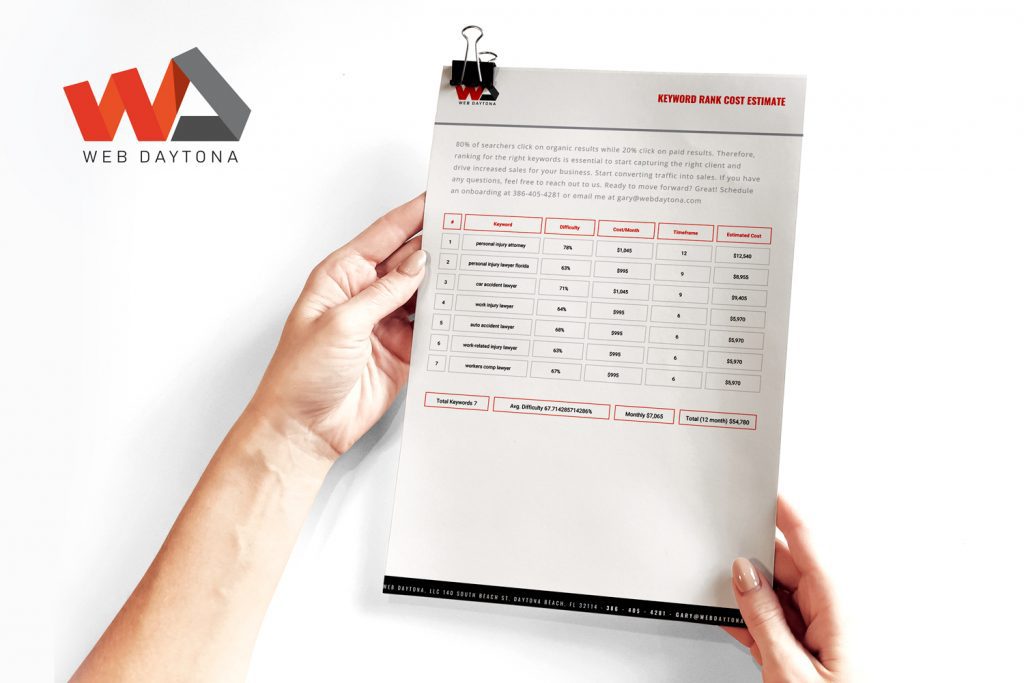 The Keyword Rank Cost Estimator
Traditional keyword research can take up valuable time and energy. Not only is this a mundane task, but it takes experience and knowledge to create an effective proposal consisting of a specific timeline and cost estimation. If you are not well-versed in using traditional keyword research tools, it can feel overwhelming and ineffective use of your time.
Instead, the Keyword Rank Cost Estimator tool uses up-to-date data from SEMrush to create a proposal with informative estimations regarding a timeframe and cost. Let's break down this tool to gain a better understanding of how the results are calculated.
After you have added your keyword or keywords to the list, you can alter the project's timeframe. Once you have the information set into the tool, it will then give you a breakdown of the keyword difficulty, cost per month, and estimated cost based on each keyword's timeframe. It will also show you the total keywords, average keyword difficulty, monthly estimate, and total cost over the set month timeframe.
Each factor used in this tool will help you jumpstart the content creation process and focus your time and efforts on getting to business as soon as possible. This tool's ease and speed takes minimal knowledge and experience in the digital marketing field and gives everyone access to useful and valuable SEO information.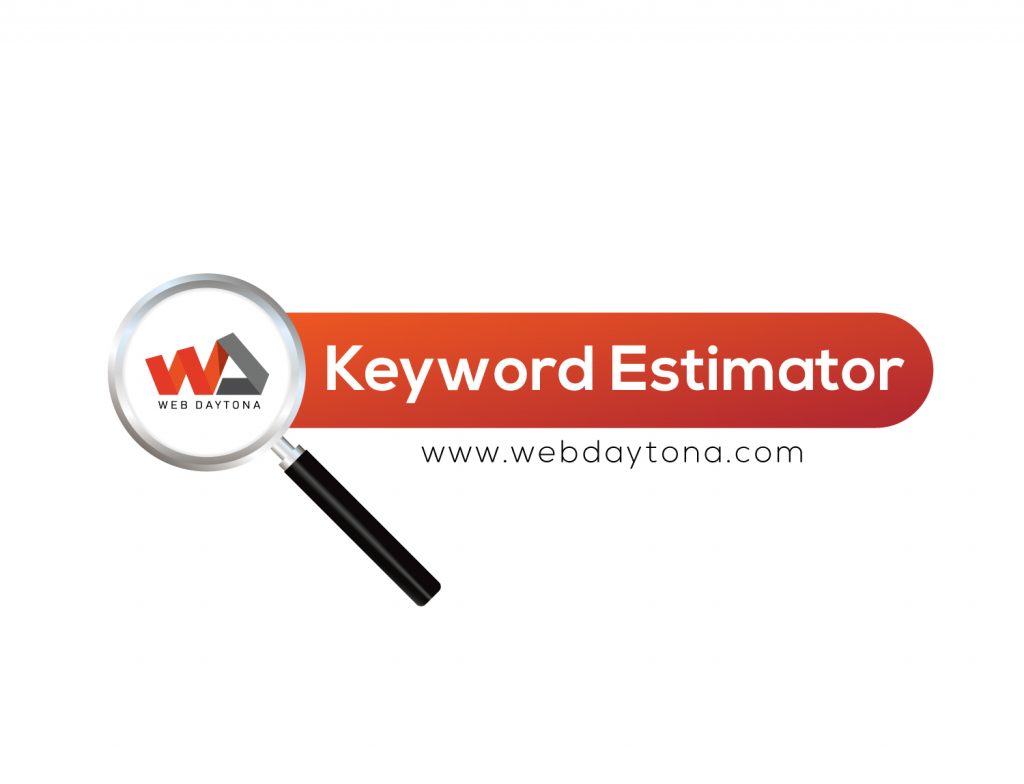 Unlimited Benefits
As you have been able to see, this tool combines ease and effectiveness to create transparency between SEO agencies and business owners. Not only is this tool available to everyone, but it can be useful for content creators, business owners, agencies, and so many others. Let's take one quick review into the unlimited benefits of this tool.
Time
Time is of the essence when working in digital marketing. Planning, creating, and executing effective content takes effort and a lot of patience. When you need to make the most out of your time without cutting corners, you want to use it as effectively as possible. By using the Keyword Rank Cost Estimator tool, you will have more time to focus on what matters most.
Educated Information
Digital marketing is an ever-changing field. With new information, tools, and strategies coming out daily, it can be hard to stay informed about the latest information. However, regardless of who you are, whether a digital marketer or business owner, it's essential to be as educated as possible. Through education, you become an informed user and client, making the process of increasing your SEO become as transparent and effective as possible for all involved.
If you're interested in working with a team of digital marketing experts willing to go the extra mile to bring you the proven results you desire and increase your business's digital footprint contact Web Daytona today. Visit our website to learn more about our services, digital marketing, and much more.