[ad_1]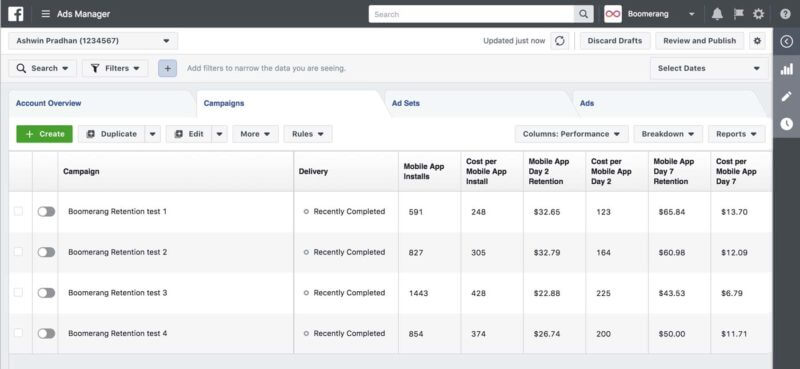 Facebook introduced a new retention optimization feature and four new app retention metrics for app advertisers on Thursday.
Why app advertisers should care
Facebook latest feature for app advertisers is designed to boost retention among new users. When used with app install ads, the retention optimization option allows advertisers to optimize returns two days and seven days after an app has been downloaded — aiming to influence users at the most critical point of interaction with an app.
"In early tests with Facebook's retention optimization, we were able to acquire users who returned to the app more often with an approximately 42 percent reduction in cost per [day two] retention compared to install optimization," says Starz SVP of marketing, Robin Chacko.
Facebook is also giving app advertisers four new metrics within their Ads Manager to track retention connected to app install ad campaigns, measuring app opens and the cost per retention for day two and day seven post-install.
More on Facebook's app retention optimization
Facebook's latest retention optimization ad option and metrics are available to all global advertisers.
According to AppsFlyer's "State of App Engagement" report from 2017, only 10 to 12 percent of app users users stay active seven days after installing an app, and four to five percent remain active after 30 days.
Fotoable, the company behind the Word Crossy app, also reported positive results from retention optimization, claiming the company can now grow its ads-based game with more engaged users because of retention optimization.
---
About The Author

Amy Gesenhues is Third Door Media's General Assignment Reporter, covering the latest news and updates for Marketing Land and Search Engine Land. From 2009 to 2012, she was an award-winning syndicated columnist for a number of daily newspapers from New York to Texas. With more than ten years of marketing management experience, she has contributed to a variety of traditional and online publications, including MarketingProfs.com, SoftwareCEO.com, and Sales and Marketing Management Magazine. Read more of Amy's articles.
[ad_2]